BACKSTREET BOOGIE BAND:
Southbound Freight (Platt & Knum Records 1981)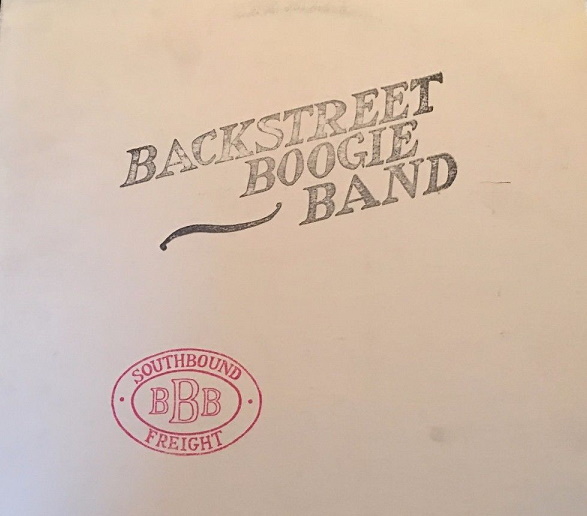 SIDE 1 : Please Louise - Your Piano - They Stav & They Stay - I've Got My Song - So Lonely .
SIDE 2 : Fat Man - Men With The Money -Baby It's Me - Southbound Freight .
MUSICIANS
Joe Rechel : Guitar, Vocals & Piano
Marc Auble: Guitar & Vocals
Al Slim : Bass & Vocals
Scott Gassen : Drums
Originally from Tucson Arizona, the Backstreet Boogie Band used to be presented in a pattern bass, drums and two guitars, held by Joe Rechel and Marc Auble, competing with each other and forming the backbone of the group for a decade. On the other hand, the Backstreet Boogie Band has changed its rhythm section several times. This "Boogie Band" prospecting as much in the Blues as in the Southern Rock pirated, during the middle of the Seventies until their separation in 1987, Arizona and the bordering states with great blows of covers drawn from the repertoire of ZZTop , Lynyrd Skynyrd, Allman Bros, enlivened by their own very seductive compositions for hearing. There are nine of them on their only vinyl album with a name that speaks "Southbound Freight", released in 1981, and sought after as the Grail where they combine a very energetic Boogie influenced by Southern Rock with a sound identity that is particular where lots of guitars soli take place, sometimes in harmony, demonstrated with mastery on "Please Louise" which opens side A.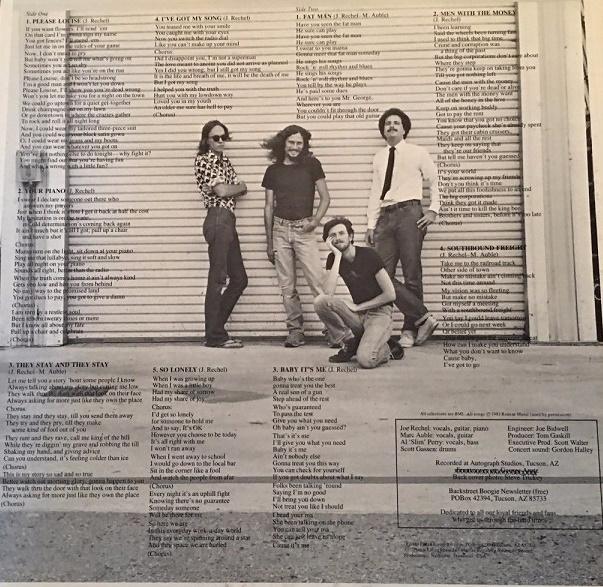 This Boogie is spread over five bubbling minutes at will, with colorful variations, especially when the two swashbucklers trigger the harmonization of the guitars. After this torrid boogie, arrives "Your Piano" lighter, more aerial with delectable country folk blues licks to set off again in a rifled fashion on "They Stay & They Stay", with harmonizations to die for which remind the twin guitars work by brothers Pat and Billy Moss in Rebel Storm's "Stormin South". A more trailing rhythm is felt on "I've Got My Song" in a laid-back style close to JJ Cale with also a melodic frame which is eyeing on the Skynyrd side. All that smells good Southern Rock is set up on the long "So Lonely", title present for your lugholes on YouTube https://www.youtube.com/watch?v=QTb0OStvT20 where the two guitars pass the buck persuasively, variegated with a touch of "Southern Country Rock" close to the Marshall Tucker Band and the Outlaws.

Side B opens with "Fat Man". Good old bluesy Boogie-Rock that sounds blithely by the grace of a very slobbering slide that sounds wickedly all along and which gives it an Allman Bros. appeal. Then, something funny about the title "Men With The Money", because of its resemblance to "Paris New York" from BBH75 by Jacques Higelin. The following is combined in "Southern Boogie" with the well-built "Baby It's Me" as well as the shock track from the album "Southbound Freight", longitudinal album title which startslike a shot. Rapidos! It beats severely at the level of guitar duels where everything goes there to temper at the end in blues between ZZ TOP and Johnny Winter Rick Derringer era.
Jacques Dersigny
Translation : Y. Philippot-Degand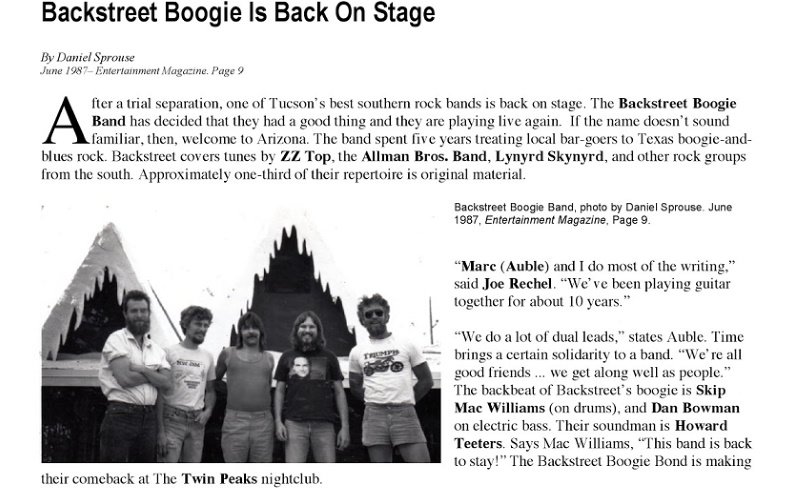 Copyright © 2007 Road to Jacksonville
Webmaster : Patrice GROS
Tous droits reservés.
Design par Zion pour Kitgrafik.com