ADIOS MISTER DUSTY HILL!
THE KING OF BASS IN TEXAS IS NO LONGER! LONG LIVE THE KING !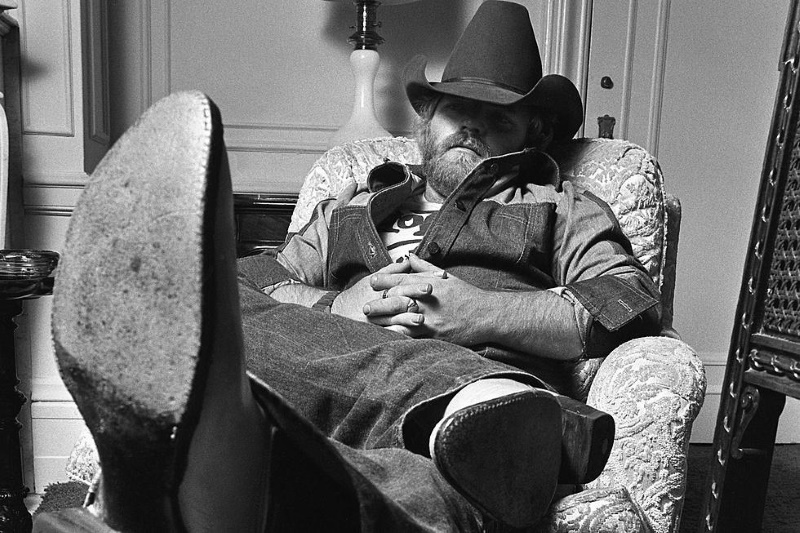 July 28, 2021 will remain a dark date in rock history. That of the death of Dusty Hill, the legendary bassist of ZZ Top. The band's official website first reported that Dusty had died in his sleep. A few days later, his widow clarified the matter. Dusty woke her up in the middle of the night and they both talked. In the middle of the conversation, Dusty stopped speaking and died suddenly. At least the two spouses will have shared the last moment of the famous bearded man on earth. We wish this was a terrible joke, the ultimate form of Texan humor. But there is no escaping the sad truth: Dusty Hill bowed out at the age of seventy-two. He wasn't that old though, and he could have enjoyed it a little longer.
But the Grim Reaper has no mercy. She cut that "good old little Texas band" by a third, but above all she deprived the world of one hell of a musician, a Texas boogie-blues giant we won't soon forget.
SOME HIGHLIGHTS.
Joseph Michael Hill was born on May 19, 1949 and was drawn early on to the music his mother listened to (Elvis, Little Richard, various blues artists).
At the age of eight, he traded the guitar he received as a gift for Christmas with his brother Rocky's bicycle. (Dusty always said about this: "We had an exchange. Rocky learned to play guitar, I almost broke my neck! ").
At the request of his brother, he began learning bass at the age of thirteen.
The following year, he left school to play in his brother's band and hit the bar circuit.
Dusty forms the hard way with his brother accompanying the great Lightning Hopkins (a difficult task, the famous bluesman making his chord changes when he wants to, without necessarily respecting the basic rhythm line).
He also plays with Freddie King and makes a decisive encounter for his future by crossing the path of drummer Franck Beard.
With his friend Franck, they join the group American Blues and dye their hair blue. The combo released two albums, without much success.
Through Franck Beard, Dusty makes the second decisive encounter in his life by hitting the ox with guitarist Billy Gibbons. He will always remember that first contact ("We played a C shuffle for three-quarters of an hour. It was good!").
He bought his first Fender bass from a pawnshop for... seventy dollars. Ignoring the value of the instrument, the boss lets himself be convinced by Billy Gibbons' skillful haggling who, with a ridiculous extension, ends up getting the original flight case as well. That day, Dusty was right to take his friend Billy with him.
The Texan bassist's eternal motto: "Once you learn the fourth chord, you're out of the blues!"
At one time, Dusty plugged his bass into three Marshall guitar amplifiers, to compete with his pal Billy (who was the first to use three of these legendary amps).
He was chatting at the bar with drummer Charlie Watts when ZZ Top opened for the Rolling Stones in Hawaii in 1973.
During the famous break offered by ZZ Top after the record "Tejas", Dusty disappears for a while in Mexico to have a good time but then returns to Texas to work at the Dallas/Fort Worth international airport thanks to one of his friends who works there. Dusty wanted to face normal life (he had been a musician since he was thirteen) so he wasn't big-headed. He will work at the airport for almost two years without anyone recognizing him (without a cowboy hat and wearing a work shirt with his real name "Joe" written on it, it was rather easy for him to remain incognito) . Once or twice people have pointed out to him that he looks like the ZZ Top bassist. He got away with saying, "If it was me, do you think I would be here?" ".
In 1983, after the worldwide success of the album Eliminator, Dusty became very rich like his two friends. At this time, he had a very particular conception of managing his finances (in his own words "money is meant to be spent so it goes!").
Although he never did the exact count, Dusty estimated his basses' count to be over two hundred.
He always said that when he died he would not need a coffin and that his bass flight case would be enough for him.
In December 1984, Dusty suffered a serious injury. As he took off one of his boots, the gun he was hiding inside fell to the ground. The blow goes off and punctures his abdomen. Dusty drives his car to the hospital on his own. It wasn't until he got to his destination that he lost consciousness. Fortunately, the Texan will recover quickly from this mishap (he will also receive a considerable number of get well cards).
In the early 90s, Dusty was overjoyed when he signed (with his two friends) to RCA, the label of his idol Elvis Presley.
In 2000, he was diagnosed with hepatitis (from which he eventually recovered).
In 2002, Dusty married actress Charleen Mc Crory. Franck Beard is his witness.
In 2004, he was admitted to the Rock'n'Roll Hall of Fame with his two friends (keynote speech is given by Keith Richards).
He appears with his friends in the film "Back to the Future III", and alone in the western series "Deadwood". We also see his character in an episode of the cartoon "King of the hill".
In 2014, he fell on the tour bus, triggering a serious hip problem.
Dusty performed on the first two shows of the 2021 summer tour before retiring for health reasons (hip and shoulder pain due to inflammation of the synovial fluid). While he was healing, he appointed technician Elwood Francis to replace him while he waited for him to return. He never came back!
A true Texan, Dusty died on his Houston ranch on the night of July 27-28, 2021. He died chatting with his wife.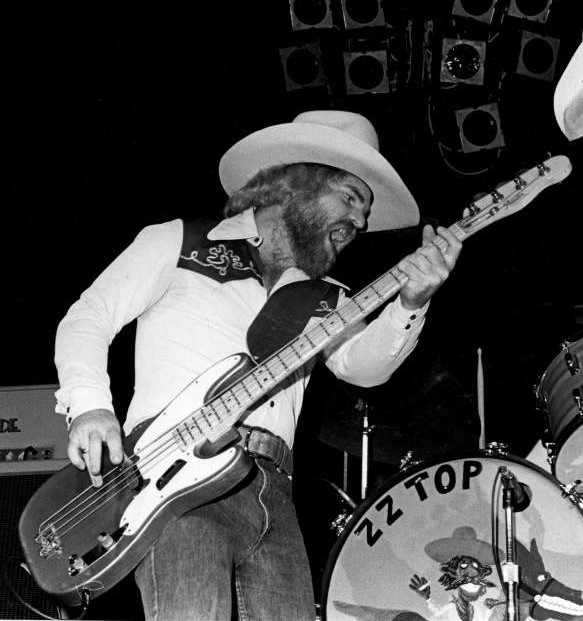 AN AUTHENTIC CHARACTER.
Even more than the other two members of ZZ Top, Dusty Hill was the Texan in the rough. Simple, uncompromising and natural, he was more talkative than Franck Beard and much less intellectual than Billy Gibbons. He was always up for partying on the other side of the border but also possessed a foolproof common sense. Sometimes he could also do some crazy stuff (like drinking mescaline or having problems after a binge in a Mexican bar). It had to be him, El Loco! That is to say, in his youth. Because Dusty had two sides. The public man (who we thought we knew all about through magazines) and the regular guy named Joe (who hardly anyone knew).
As he got older, he had calmed down a lot and was very discreet about his private life. Hardly anyone knew he had been in a relationship for many years before he married in 2002, formalizing his long relationship with actress Charleen McCrory. In addition, we will not discover until very late the existence of his daughter Charity, born from a first marriage. She wanted to get into music like her father, but the latter had cleverly dissuaded her by taking her to a bar and showing her what a professional musician looked like. The young girl then turned to law school.
Dusty therefore cultivated an appearance of inveterate partyer in order to preserve his privacy. And aside from the few people in the know (his top buddies, family and close friends), everyone's been fooled. Damned Texan humor!
Physically, Dusty looked like a gold digger or an old Texas cowboy and in any circumstance (on stage, on TV, at home or at the bar) he remained equal to himself like any good Texan. who respects himself.
World fame had absolutely not changed this son of the Lone Star State.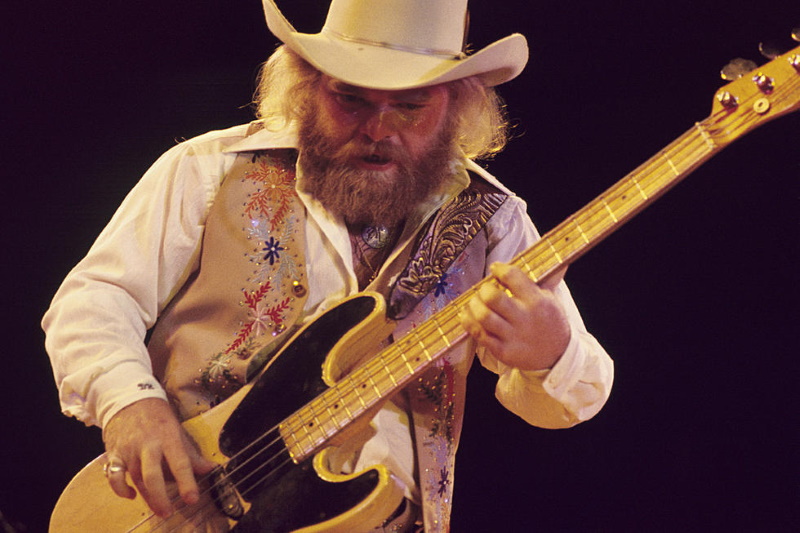 A TALENTED MUSICIAN.
In all groups, each member should logically be important. This is not always the case, but as a trio you cannot escape it.
Each musician has a well-defined role and must take his place.
Not only did Dusty ensure his bass parts but also shared the limelight with his buddy Billy on stage (simultaneous choreography, synchronized movements of the bass and guitar necks). He also sometimes fiddled with a synth. But above all, he shared the vocals with Billy Gibbons ("Heard it on the X", "Beer drinkers and hellraisers", "Avalon hideaway") and also sang solo (among the most famous songs: the hit "Tush", his versions of "Jailhouse rock" and "Viva Las Vegas" by the King, "Francine", "Hifi mama", "Balinese", "Ten dollar man", "She loves my automobile", "Party on the patio", "I got the six", "Bad girl").
To compose, to do the show, to play the bass, to sing… Dusty Hill was indeed a complete artist.
EXEMPLARY BASS PLAYING AND SOUND.
Dusty has always known how to play "simple" but not "simplistic". He knew how to place the ideal note at the decisive moment while filling the sound space (an indispensable asset in concert).
Soft and velvety in the blues ("Blue jean blues"), Dusty's bass became hypnotic in the medium tempo tracks ("El Diablo"). It could sometimes sound like a rhythm guitar on rocks.
Although he rarely used this effect, Dusty knew how to play slap ("Thug").
The bass sound that characterized him was round, warm and powerful at the same time.
Dusty was playing with his fingers and his right hand was like a spider crawling on the strings.
The bearded musician loved a deep, beefy sound as well as a simple but effective playing (not without a certain subtlety at times).
It can be argued that Dusty Hill's style influenced and will still influence a considerable number of novice bassists.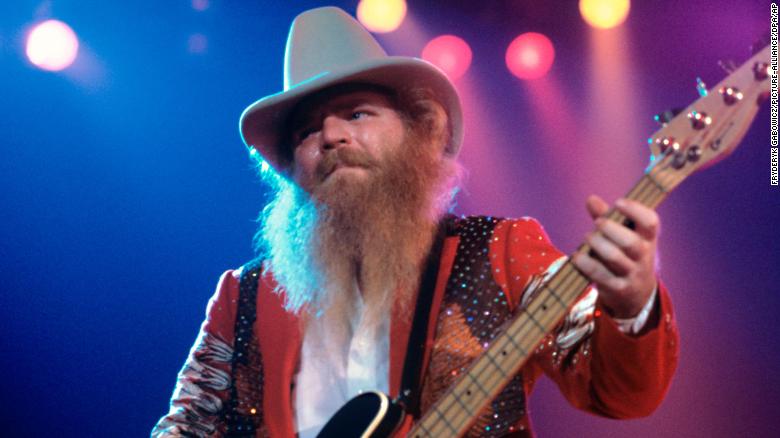 ADIOS AMIGO !
Dusty Hill is gone and a whole era has gone by with him. Like it or not, without him it won't be the same. He made his will clear by telling Billy Gibbons that the show had to go on. But ZZ Top can still perform live or even release a new record (Dusty had already recorded his bass and vocals parts for a future album), it will never be the same or the same group.
We always wondered what would happen if one of the three ZZ Boys were to disappear. Now we know it. Our mouths are full of bitterness and our hearts overflow with sadness.
Dusty was that joking old buddy who came to visit us with his pals on every tour, every concert.
Now it's over. We won't see him again. But we won't forget him and we will continue to listen to his throbbing, Texan bass until the end of the tuners.
After dragging his boots in the sand of Texas and all over planet Earth, Dusty Hill went to the stars to praise the merits of the "shuffle" in C. He thus entered the Hall of Fame of Rock Legends, a status he has well deserved.
HE WAS JUST LOOKING FOR SOME TUSH !
Olivier "El Diablo" Aubry
Copyright © 2007 Road to Jacksonville
Webmaster : Patrice GROS
Tous droits reservés.
Design par Zion pour Kitgrafik.com