REDNECK / THE DUKES /
HELLSINGLAND UNDERGROUND / LIZARD


Festirock, Ancerville (France) 17th of May 2014
Ah this 17th of May ! We waited for it for a long time, and yes, how could you explain that the best European Southern Rock band Lizard never played in France ?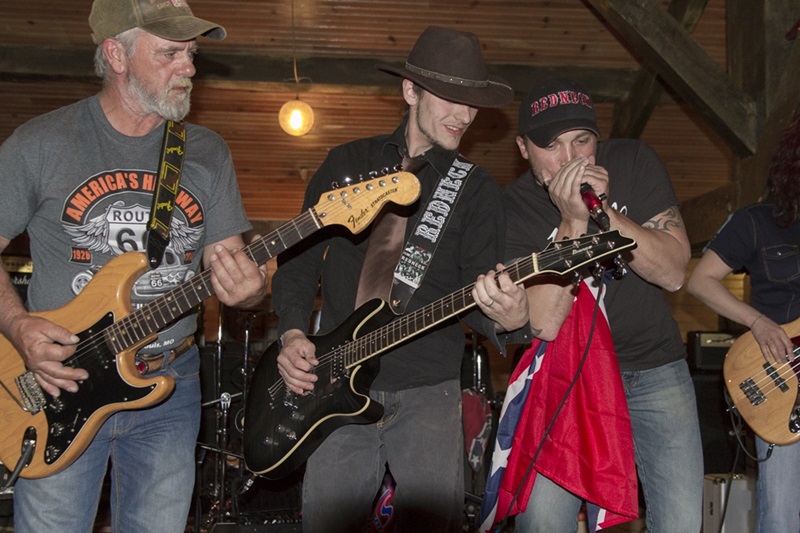 The REDNECK, the local Southern band, opens on the little stage and the hall fills quietly, the set is made of covers. Bruce and his gang (including the brothers), weave us some Skynyrd covers, always very popular in the country of Bacchus (a French Southern band, Translator's note) that was surely the first Southern band to play Southern Rockin France (note the first Rednek record available on the Facebook page of the band for 10 euros).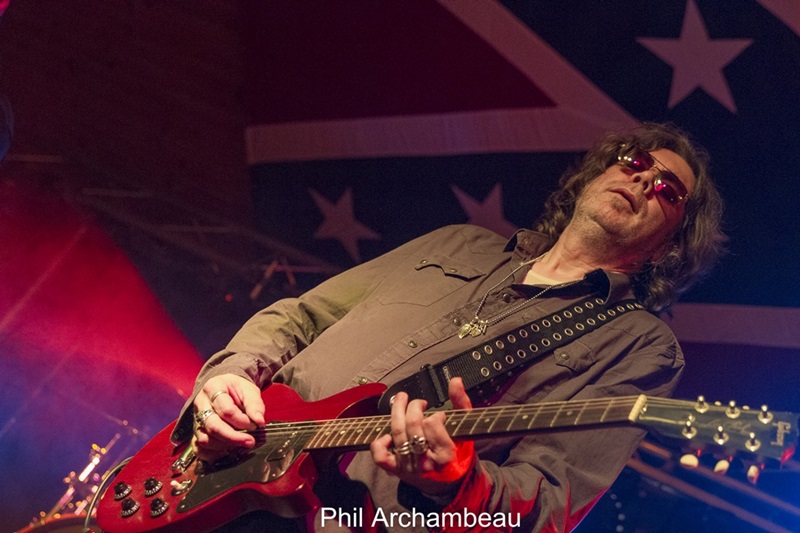 21 o'clock and the DUKES take by storm the big stage with their fiery Country / Blues Rock. Superb guitar parts, sometimes in harmony, make us go fully in this evening.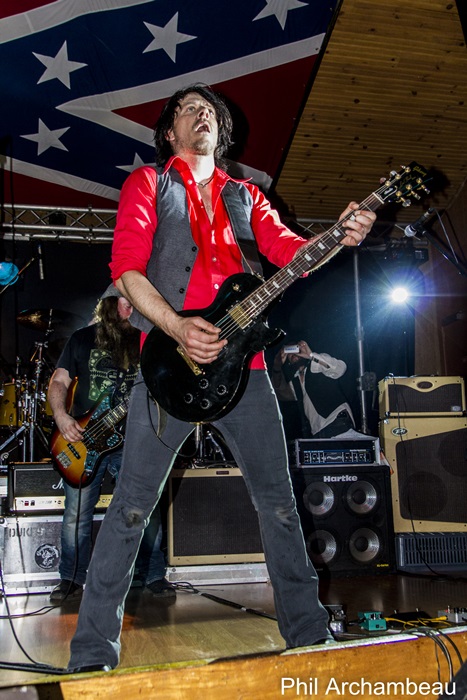 Half past ten, the Swedes from HELLSINGLAND UNDERGROUND will fill the audience with enthusiasm with their Allman Brothers-like Southern Rock, but with their two guitarists real dynamos, who are facing up each other in solo at the third at every turn, spring, shortly make the show during 80 minutes, a set including amongst others the classics (in any case became classics for us by dint of listen to them…) of the band, namely « Church Bells Through The Valley », « Hard Falls » (superb), « Shuffle Day To Day »… I'm not in the position to talk about them, I like so much this band led by a singer Charlie Granberg who, although he doesn't have the Southern look, knows how to transport us with his superb voice, where he wants, accompanied by a band in harmony. So, if you don't know which band you want to make come in your area in 2015 to play Southern and guitars at the third, don't hesitate and contact us and we'll forward the offers ah ah !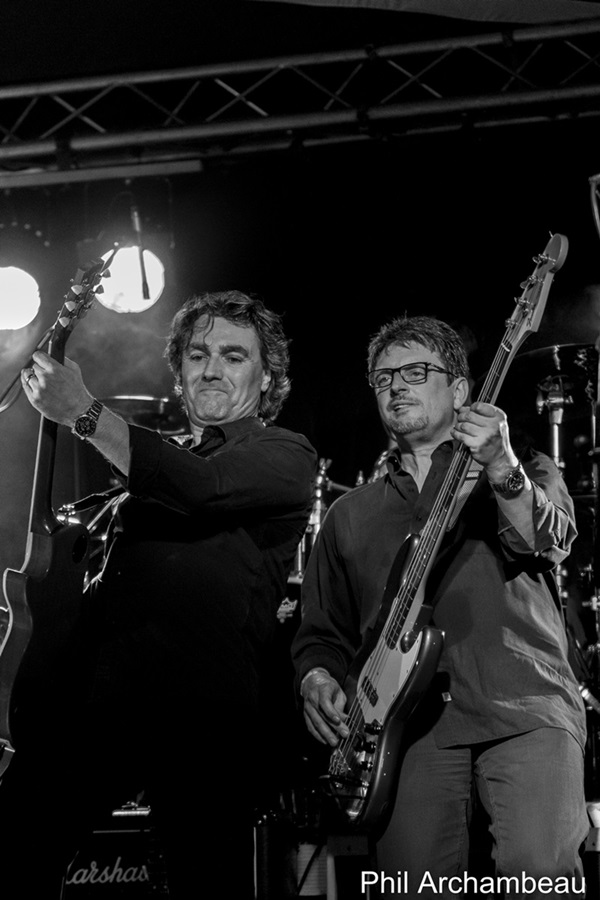 Midnight and the big waiting will end, At last LIZARD will tread upon a French stage and give the proof from the first notes of what we already know : despite Georg Bayer's decease, the band continue to fly the Southern flag and to delight us record after record, the last one released in 2013 -Big Road- is the proof that confirms it. Between Classic Rock, Southern and Jam, the band will offer a range of covers and original titles during almost two hours. On the cover side we were treated to « Ramblin' Man », « Whipping Post », and « Dreams », with a captivated audience even if it has been raised with a Skynyrd flavor around St-Dizier with the band Bacchus. We were also treated with « Riding on a Train », « Moving On », « Ordinary Southern Man » and as last tune Doc's « Lonesome Guitar » . Thanks to you and look forward to see you again soon on the French road. Thanks to the whole team of the festival Festirock and to a et à une organisation without a hitch, and long live 2015 to live again superb Southern evenings.
Philippe Archambeau
Set-list LIZARD Ancerville 2014
Tell me
Riding on a train
Dreaming
Run away
Ramblin man
Don't you know
Don't waste your life
Simple man
Whipping Post
Wild Child
Moving on
Mercy me
Bring me some water
Dreams
Travelling band
Coming home
Ordinary southern man
Josephine
Running with the horses
Lonesome guitar
Wanted/Breeze/Bullets/66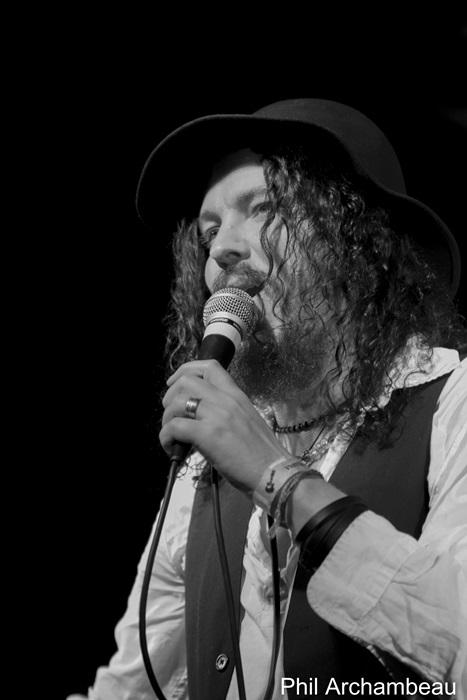 HELLSINGLAND UNDERGROUND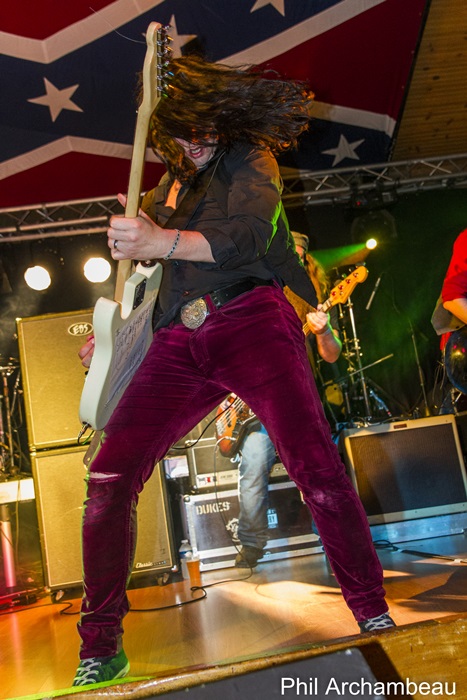 HELLSINGLAND UNDERGROUND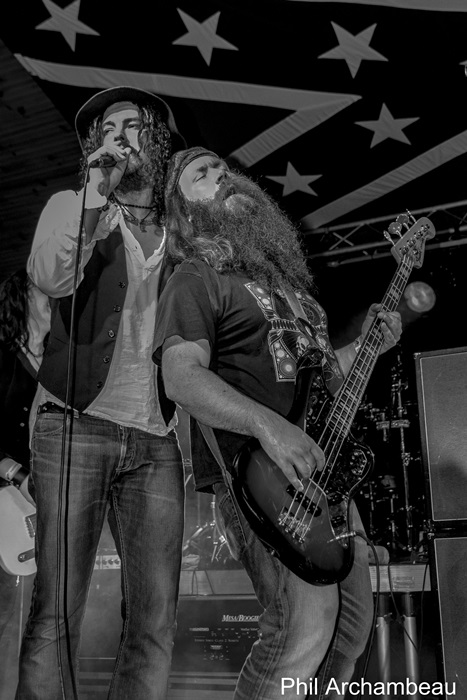 HELLSINGLAND UNDERGROUND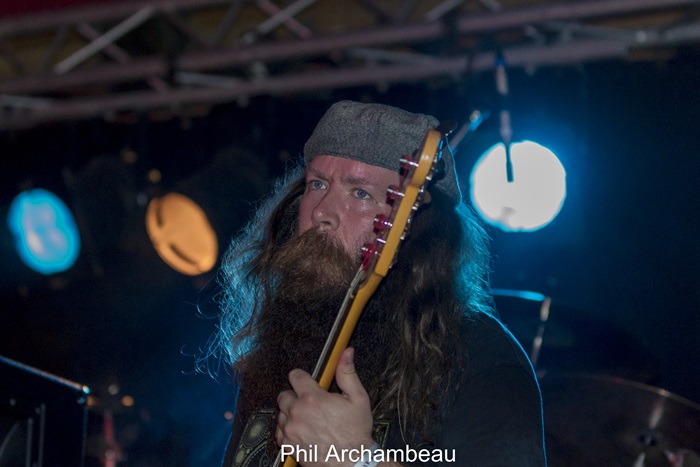 HELLSINGLAND UNDERGROUND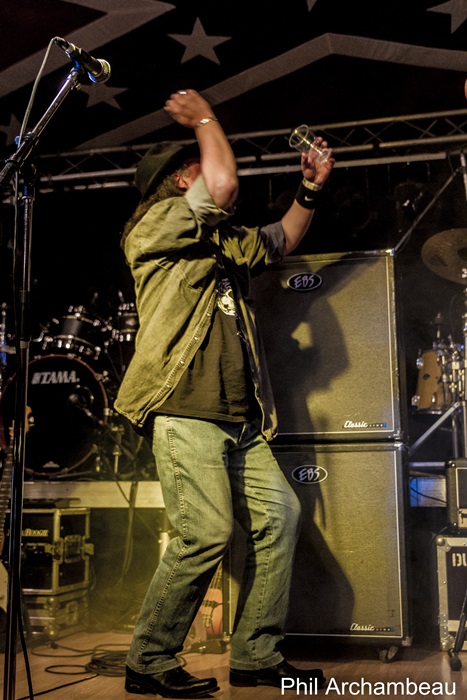 LIZARD

Copyright © 2013 Road to Jacksonville
Webmaster : Patrice GROS / thesoundofchicago.com/
Tous droits reservés.
Design par Zion pour Kitgrafik.com