GOV'T MULE at La Cigale, Paris. 05 mai 2015
The Mule is twenty years old, the time flies and the musicians have wished to celebrate this birthday, with the releases of many particular live records, where they play some Pink Floyd, some Rolling Stones, some jazz
with John Scofield and some reggae.
But, and that's much more exciting, the band tours in Europe. A single date in France (six concerts in Germany, search for the mistake) at La Cigale that is sold out in sitting configuration.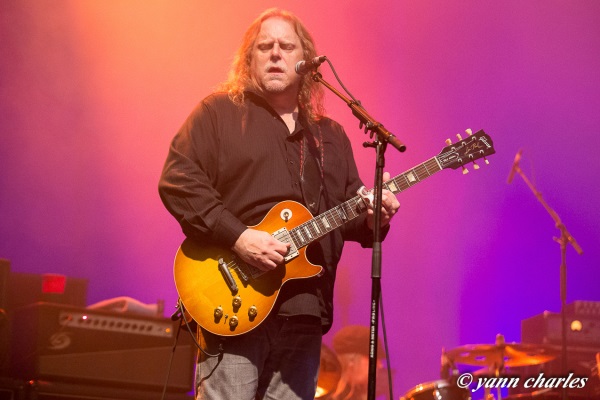 I bought the tickets on the band's site, and we end up in the first line just in front of Warren's stage monitor. Advantage, we can superbly see the guitarist, inconvenience, the sound isn't as good as a few lines behind and
we take it right in the ears !
The sound, let's talk about it, the keyboards are inaudible during all the beginning of the show then a big larsen
in the middle of « Unring The Bell » ! Les roadies seem to be paniced but we can listen to Danny Louis !
The band plays two sets to last 2h30 in full-time, divided by an interlude. The concert starts at 19h34 with a quiet bluesy first part, even the reggae tunes « Mr. High & Mighty » and « Unring The Bell » are saturated with choruses. Warren Haynes is haunted by his music, he doesn't speak between the songs, he doesn't introduce the band,
his guitar is the only way to express himself.
Beautiful but quiet short version of « Soulshine », and a splendid finale with « I'd Rather Go Blind » and
« I Am A Ram ».
The second set will be more mind-blowing, with more improvisations, sometimes hazardous, when « Maggot Brain » seems to leave for some Pink Floyd before to drift onto the Grateful Dead and « The Other One », but a superb version of « I Believe To My Soul » of Ray Charles immerse ourself again in the heart of the band's music, this powerful blues with Jorgen Clarsson's frame, and overall the superb playing of Matt Abts who gives us a short and creative drums solo, with a very jazzy cymbals playing.
An only encore, quiet sober « When The World Gets Small », no « Cortez The Killer » yet demanded in the audience. Despite some little lengthy parts in the second set, after 20 years Gov't Mule is still creative and at the best of the best !
Michel Bertelle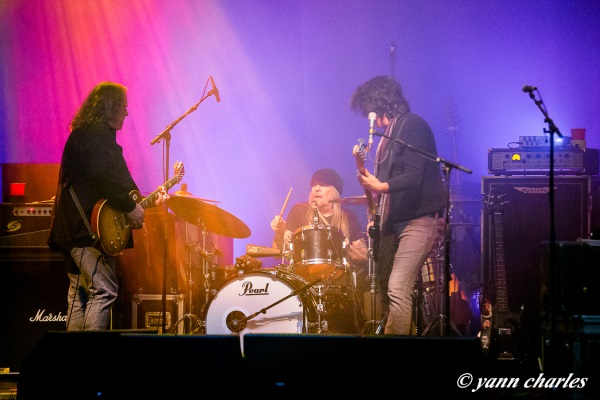 Set List La Cigale Paris, 05 mai 2015
SET ONE
01 Hammer & Nails
02 Mule
03 I've Been Workin
04 Mule
05 Mr. High & Mighty
06 Unring The Bell
07 Endless Parade
08 Soulshine
09 I'd Rather Go Blind
10 I'm A Ram
SET TWO
01 No Reward
02 Larger Than Life
03 Temporary Saint
04 Sco-Mule
05 Drums
06 Maggot Brain
07 The Other One Jam
08 Stoop So Low
09 I Believe To My Soul
10 Stoop So Low
Rappel
11 When The World Gets Small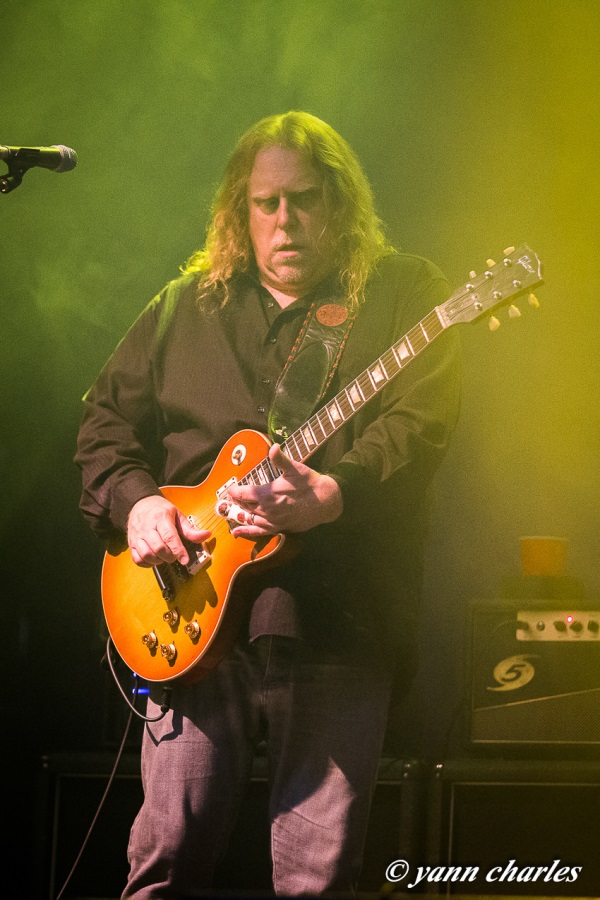 Copyright © 2013 Road to Jacksonville
Webmaster : Patrice GROS - The Sound Of Chicago
Tous droits reservés.
Design par Zion pour Kitgrafik.com