MIKE ZITO Bâle 21/11/2014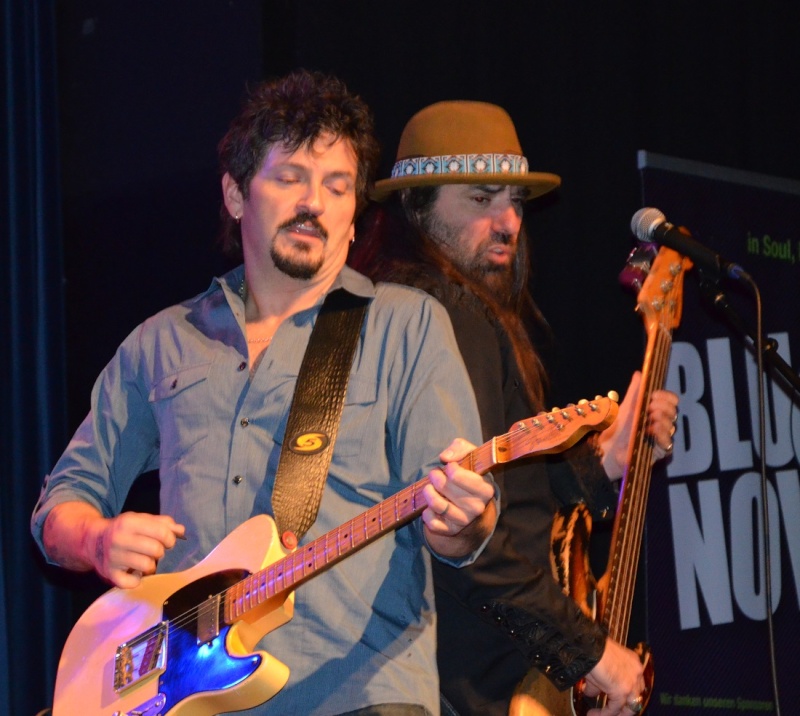 Bâle isn't really the perfect town for the blues, it rather gives the blues.
All is quiet in this friday evening of November, the many tramways seem to slide on the road with pads in order not to disturb the legendary Swiss tranquillity.
Surprise : in the concert hall, the half of the parterre is booked for the sponsors and notables, with tables and chairs, the rank-and-file is pushed back behind. In passing this was indicated nowhere as you bought the tickets.
Of course, as resourcefull Frenchies, we will sneaked in at an inoccupated table after the beginning of the show and I take advantage to the opportunity to thank Cadillac/E.Frey for not having deigned to come at his table.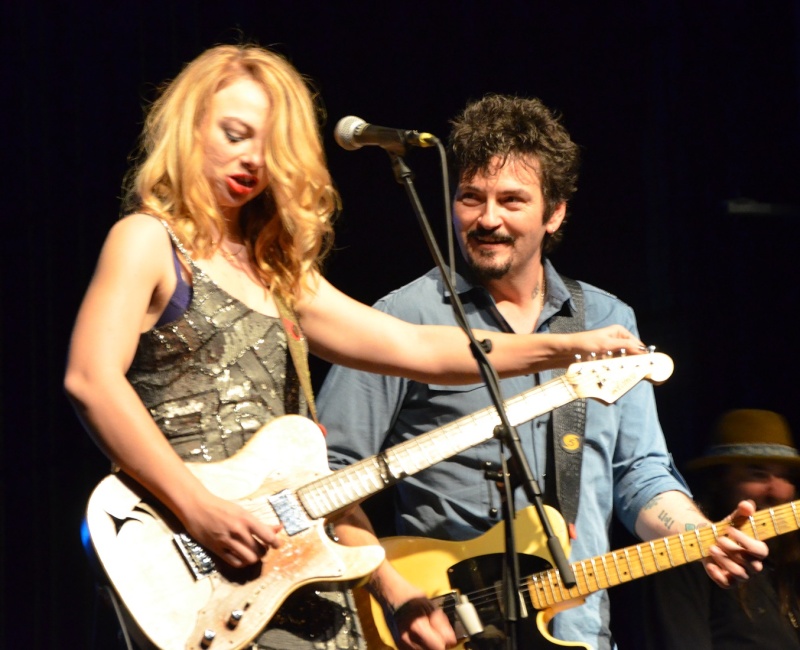 Samantha Fish begins her concert almost in time (but Mylord, Switzerland isn't anymore what it was with all those strangers….) in her pretty lamé dress (the same as in New York as it seems).
Rob Lee (drums) and Scot Sutherland (basses), Mike Zito's musicians, accompany her during a superb solo performance, and playing the tunes of her last CD Black Winds Howlin', she easily wins the support of the audience. We have to say that she is very cute, charismatic, and owns a nice voice and a great talent to play guitar, Mike coming and giving her active support in two tunes.
Just the time to say hello to Samantha at her stand, and Mike Zito and the Wheel start, so the same rhythm section, plus Jimmy Carpenter on sax.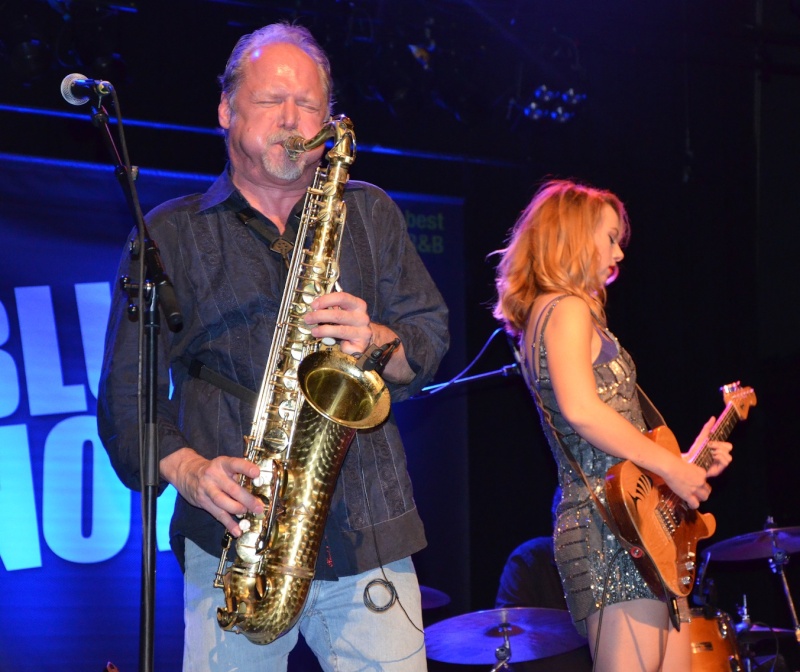 The band plays some tunes from Gone to Texas, apart from the title tune, « Rainbow Bridge », a long version of « Pearl River » dedicated to Cyril Neville, and some superb instrumental parts where Mike spread his skills with a great Jimmy on saxophone. This instrument played in a New-Orleans way gives to the offered music a great part of its originality, with an inventive bassist and a drummer who makes the job.
Samantha will join the band for two tunes and a long encore, we feel a true complicity between the female singer and the guitarist and we can think that it's possible to see them play together a whole concert, a little like it happened with Tedeschi/Trucks.
So, of course we regret Mike Zito's departure from Royal Southern Brotherhood, but now he really plays HIS music and it's rather excellent.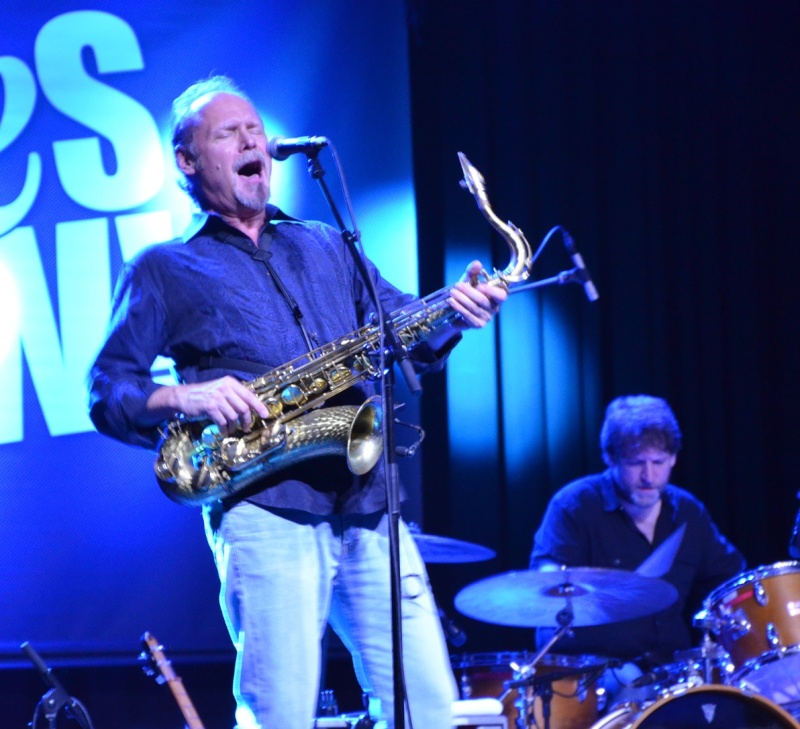 We talk a while with the musician, Mike seems to recognize us, and he, as Jimmy and Samantha, are super kind and that doesn't spoil anything.
Nice concert, with an enthusiast and numerous Swiss crowd !
Michel Bertelle
(translate by Yves Degand-Philippot)

Copyright © 2013 Road to Jacksonville
Webmaster : Patrice GROS - The Sound Of Chicago
Tous droits reservés.
Design par Zion pour Kitgrafik.com