REPORT MOLLY HATCHET Live at La Machine du Moulin Rouge ,
Paris December 18, 2018
By Olivier Carle - Photos by Yann Charles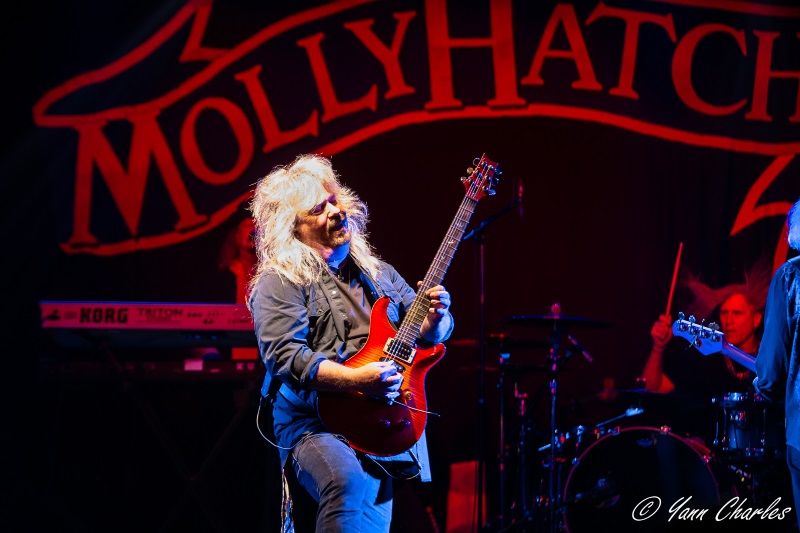 It seems that the arrival of Molly Hatchet in Europe just before Christmas becomes a kind of welcome tradition since the Southerners had already occurred in Paris a year ago, at theTrabendo.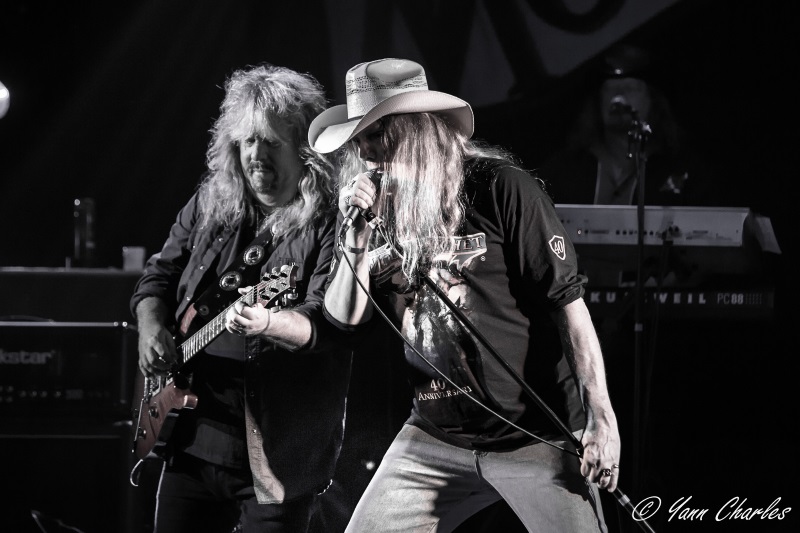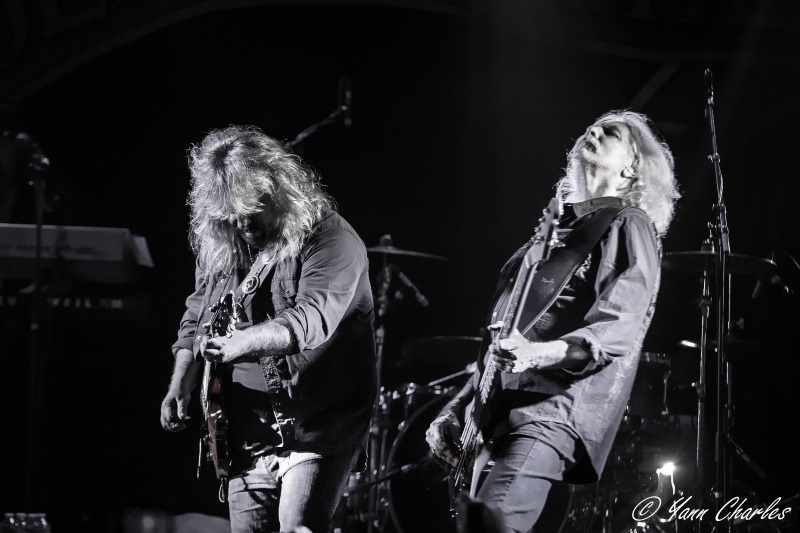 New booking agent and new hall for this date 2018 and it is the MachineDu Moulin Rouge, in full heart of Pigalle, which was chosen. For the rest, not many novelties since the band of Jacksonville remained the same and the set-list also almost the same! So we find the brave Bobby Ingram on guitar, Phil McCormack who has obviously more and more problems of voice and who often looks for his breath, the friendly and rather discreet Tim Lindsey on bass, Shawn Beamer and his hair still as broken down on drums and John Galvin on keyboards that seems more and more zombified!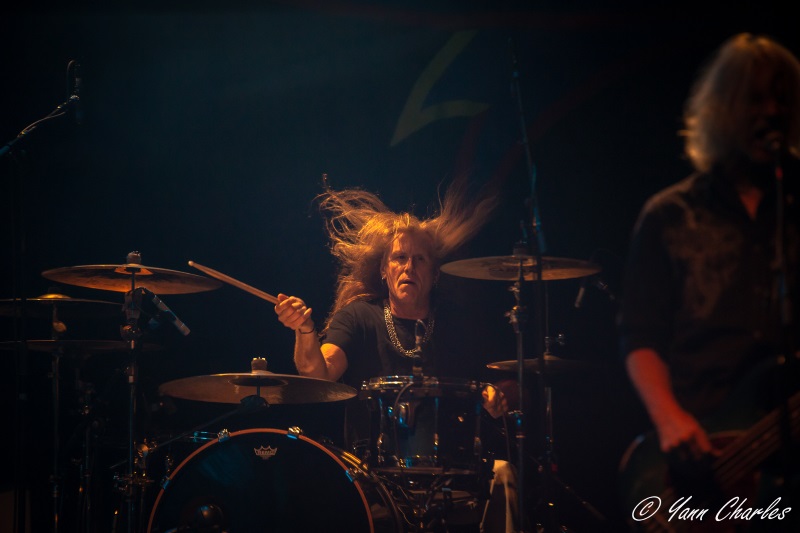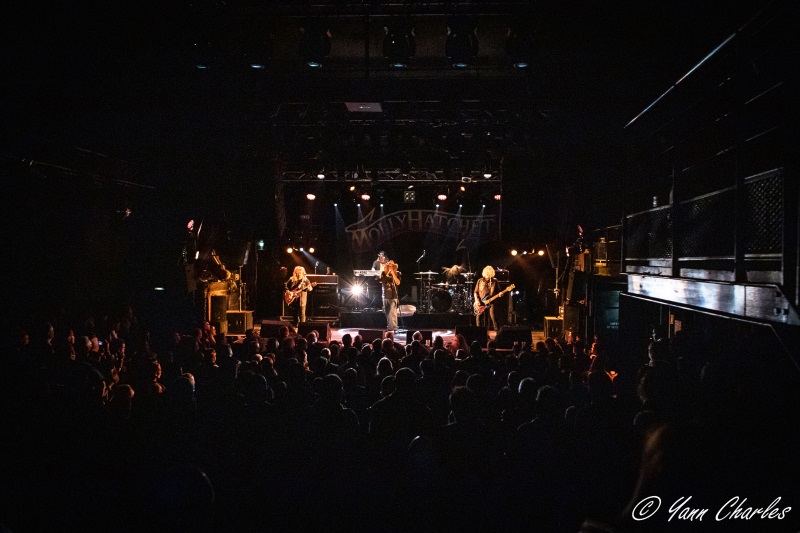 But I assure you right away: this 2018 concert was much better than the poor performance of the Trabendo last year. So much so that the fact that Bobby is now the only axe player seemed to me quite acceptable at the end of the concert at La Machine... It must be said that the guy does not save himself to compensate for the absence of Dave Hlubek (RIP), Duane and Steve. His extended solo during "Fall Of The Peacemakers" was simply divine and very inspired and it has glued everyone! Even on the Lynyrd classic "Freebird", he managed to masterfully ensure all alone the so eagerly awaited guitar flight... Of course if there were one or two more guitarists, we would not complain but we must be made to the idea that Molly no longer plays in stadiums and that the band must make profitable tours, especially in Europe, insomuch as the Machine was far from being sold out in this month of December both morose and very agitated socially speaking!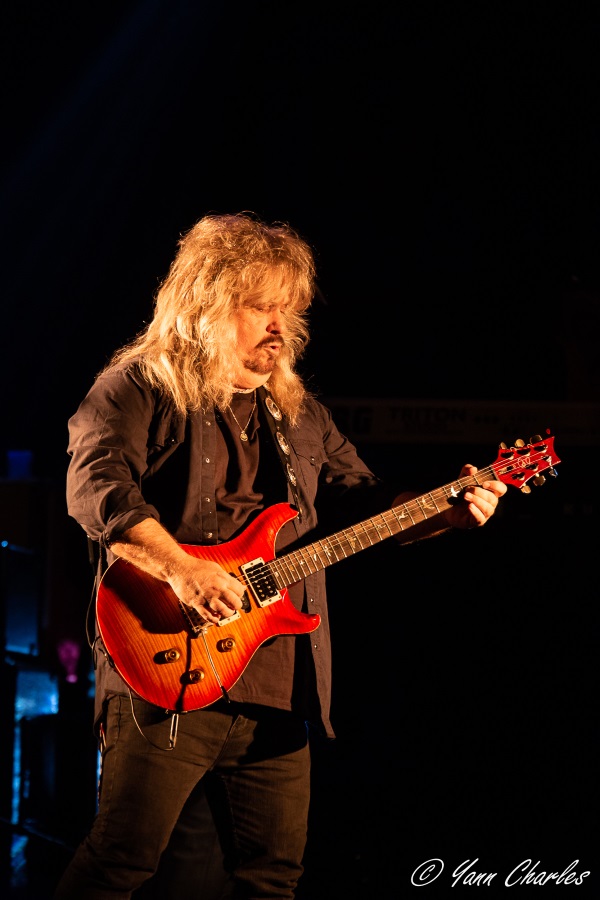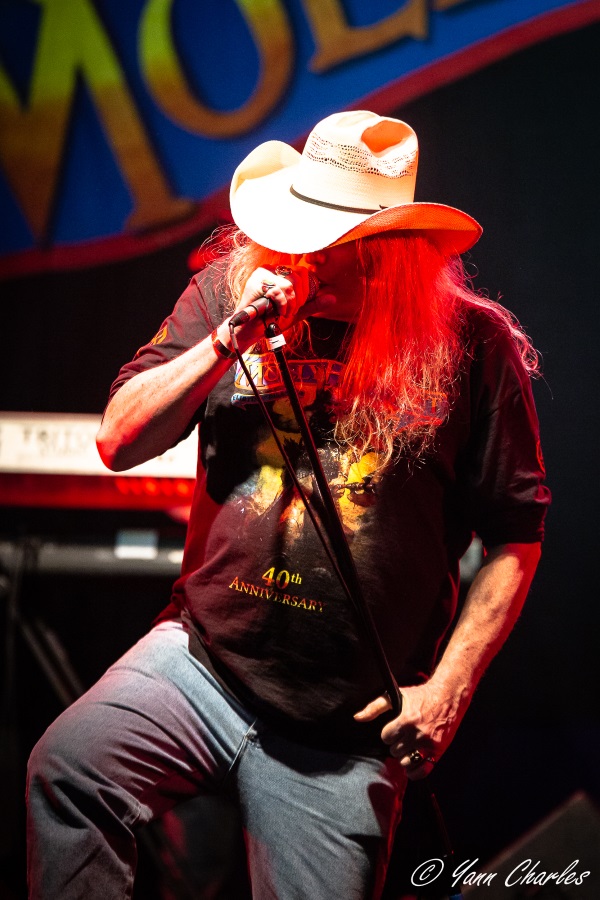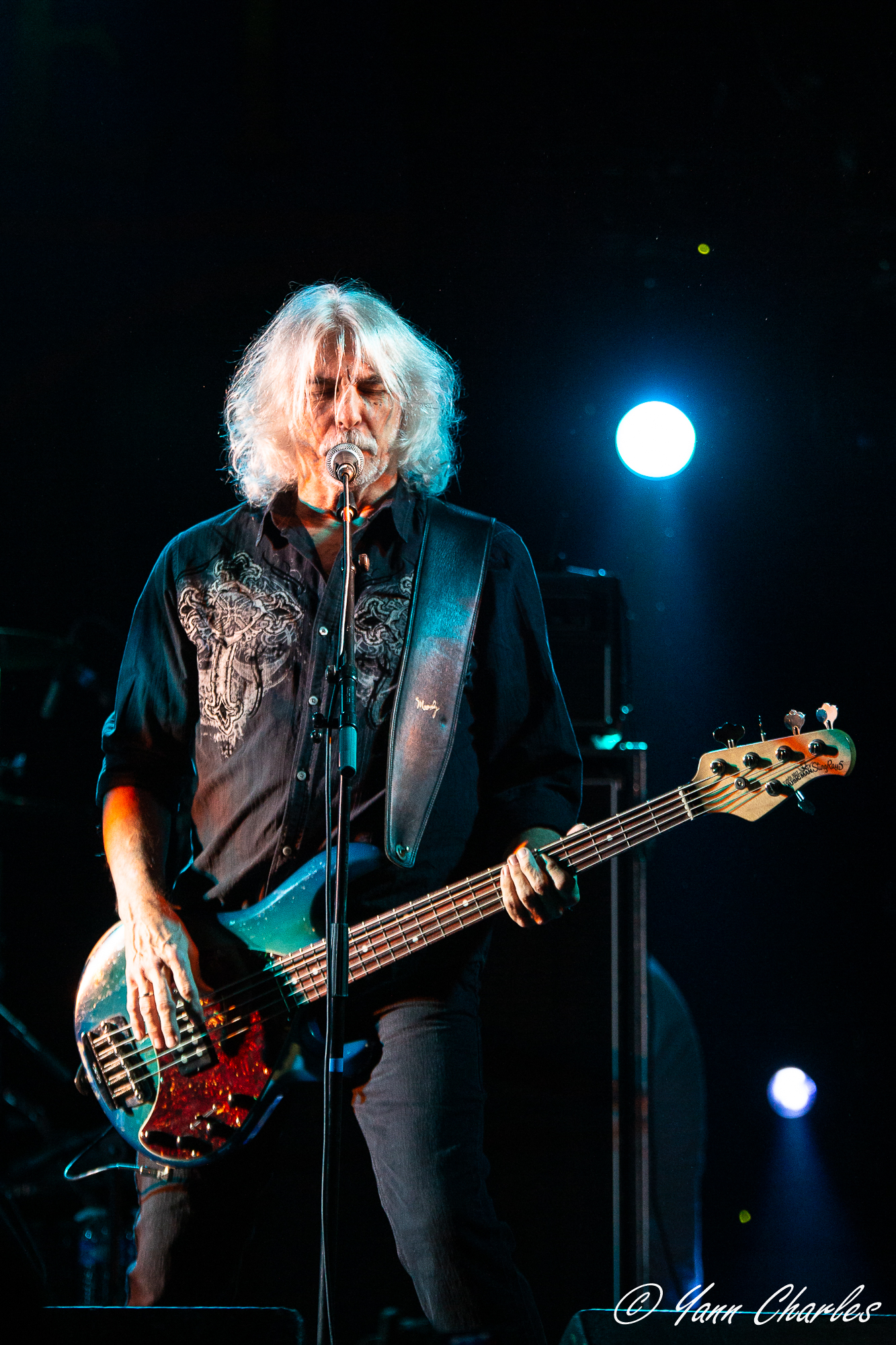 So let's not spoil our pleasure that US bands like Molly or others come to visit us so often these days because we have complained enough for years that they content themselves with satisfying their local audience! Besides, how long did Styx, Kansas, Nugent, Special 38, The Outlaws, Cheap Trick ... come to tread a Parisian stage? Thanks to Molly Hatchet for not forgetting us, Hell Yeah! See you next year...
Thanks to Fabienne and Roger.
Olivier Carle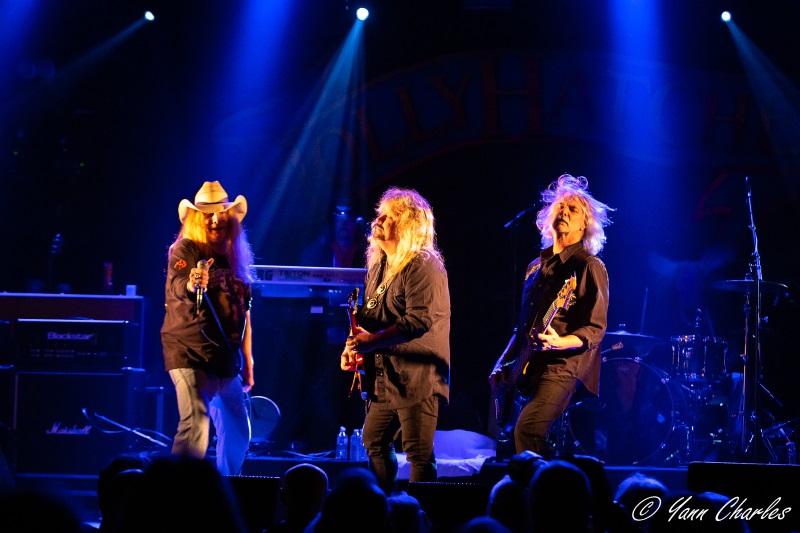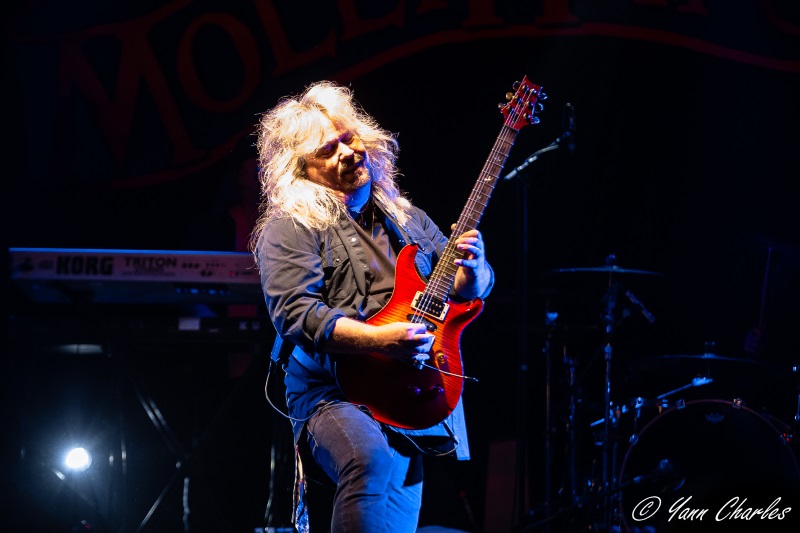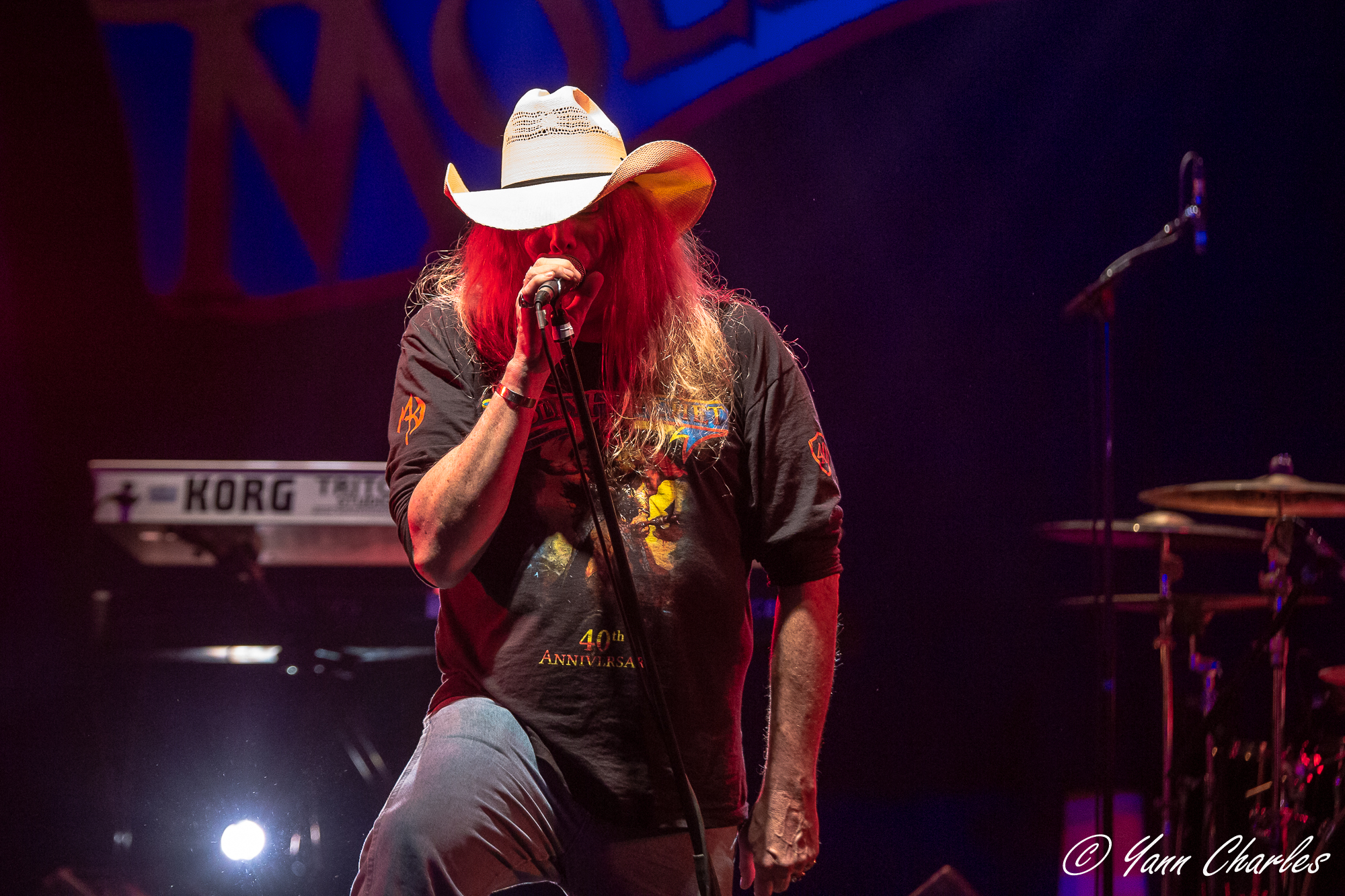 Copyright © 2014 Road to Jacksonville
Webmaster : Patrice GROS - THE REAL ROCK
Tous droits reservés.
Design par Zion pour Kitgrafik.com