REPORT from ROBERT JON & The Wreck at "LES ÉTOILES",
Paris 09/14/2021.981.
By OLIVIER CARLE.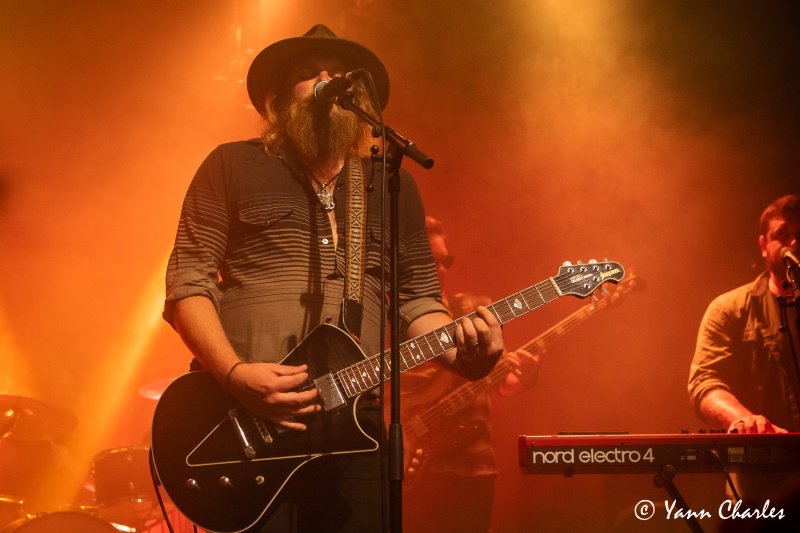 A little over 2 years after his last visit to the capital (at "La Dame de Canton" where we were ...), Robert Jon is back with his Wreck and we immediately feel that he wants to make up for lost time because the pandemic! Les Étoiles' scene is not unknown to him since the group had given its first Parisian concert at the end of 2018 in this same room. So we find again Mr Burrison on vocals and rhythm guitar, the fabulous Henry James Schneekluth on lead guitar, the equally excellent Steve Maggiora on keyboards and respectively Warren Murrel and Andrew Espantman on bass and drums. The quintet comes to present us its brand new opus "Shine A Light On Me Brother" and will play 3 extracts ...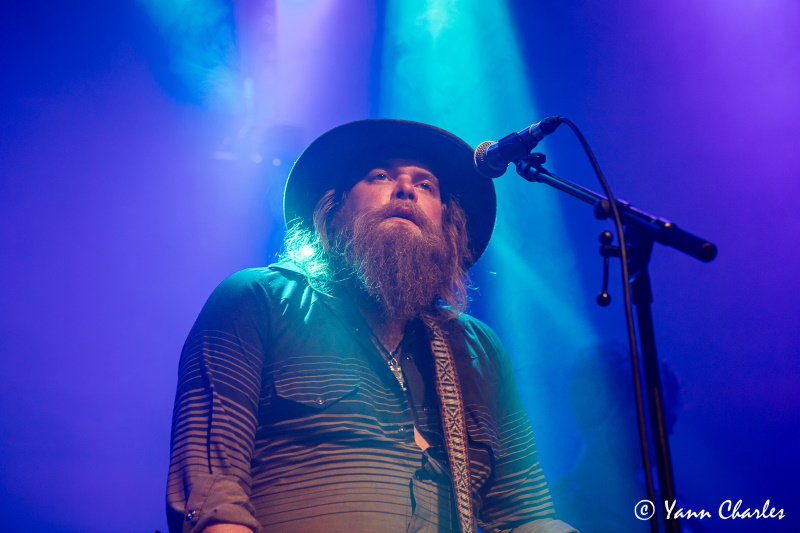 Our Californians attack very hard with "The Devil Is Your Only Friend" from the 2015 album "Glory Bound" and we immediately understand that Henry James will play a leading role in the band with ever more spectacular solos. Very "Americana" atmosphere then with "Do You Remember" from "Last Light On The Highway" released last year. The guitars sound very Allman Brothers Band like and the audience gets carried away by these 70's reminiscences. We then go to more groovy shores with "Hey Hey Mama" from the album with the so sexy cover "Good Life Pie" of 2016. We understand with this song why RJ&TW is one of the cornerstones of the revival of southern rock, with Blackberry Smoke in particular! We calm things down with "Work It Out" but the temperature remains high in "Les Étoiles" where the powerful and languid voice of Robert Jon resonates. It is now time to ensure the promotion of the lastest with this "Everyday" and its very catchy melody. The backing vocalists are not there and it's a shame because the soul/gospel dimension of this song suddenly is whisked away. Third single from last year's album with "Oh Miss Carolina" but that is only fair because the quintet could not come and present this excellent album that is "Last Light..." to the French public when it was released during the pandemic... Organ intro for "The Death Of Me" (2016), a superb ballad enhanced by the anthology solo of Henry James decidedly in great shape.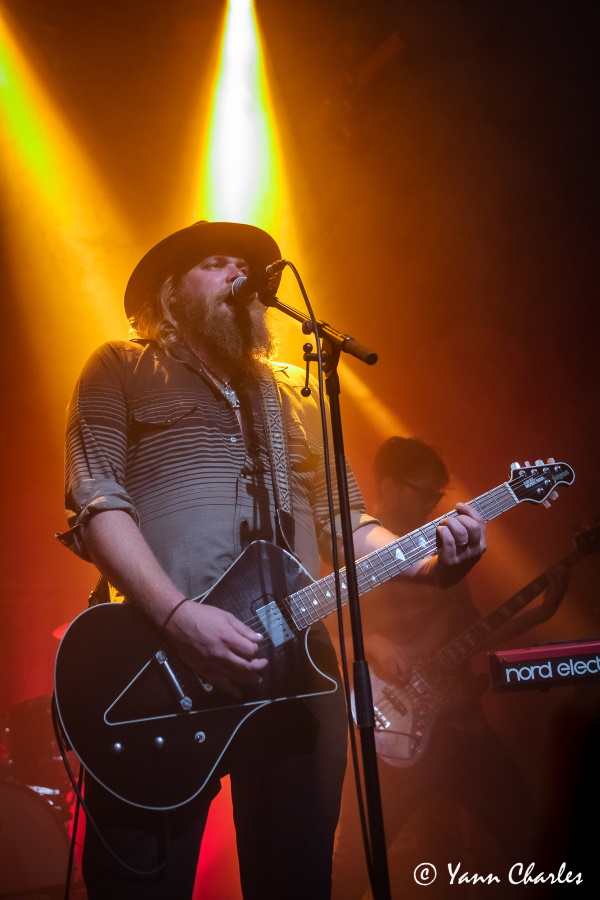 Back to the "Americana" with the "Blame It On The Whiskey" from the beginnings of the group before a "High Time" that neither the A.B.B. nor the Tedeschi Trucks Band would deny. Great moment of southern rock! Back to the novelty with the dispensable "Ain't No Young Love Song" which sounds like Tom Petty, but too pop for my taste. Fortunately we get off again to a flying start with the anthem of 2020 that is "Don't Let Me Go" and its unleashed slide. Robert Jon presents us the new little one "Shine A Light On Me Brother" as a revenge on the long period of confinement that we have just experienced these last two years but I must admit that musically I do not stick to this title at all again too pop in my opinion. "Old Friend" allows us to return to an atmosphere à la Gregg/Duane Allman which is obviously not to displease me before a sublime "Cold Night" which increases in power to finish in apotheosis. This song is for me the quintessence of this US band and we understand why it closes the set in style and announces the departure of the musicians. They will return for a magnificent "Glory Bound" before leaving the Parisian scene for good, not without thanking the public for having come so numerous and for promising a new arrival in our country which they seem to particularly appreciate…
OLIVIER CARLE
Thanks to Manny Montana and Pascal Larre!
Translation : Y. Philippot-Degand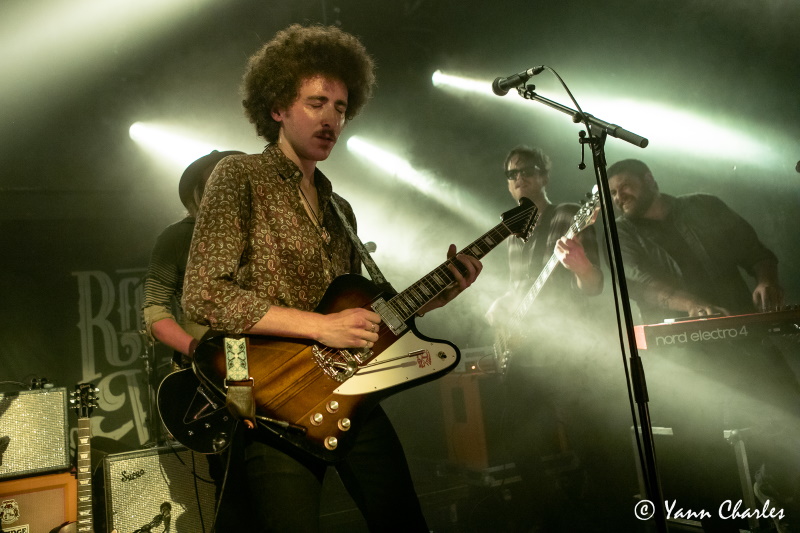 Copyright © 2014 Road to Jacksonville
Webmaster : Patrice GROS
Tous droits reservés.
Design par Zion pour Kitgrafik.com