Interview CHICO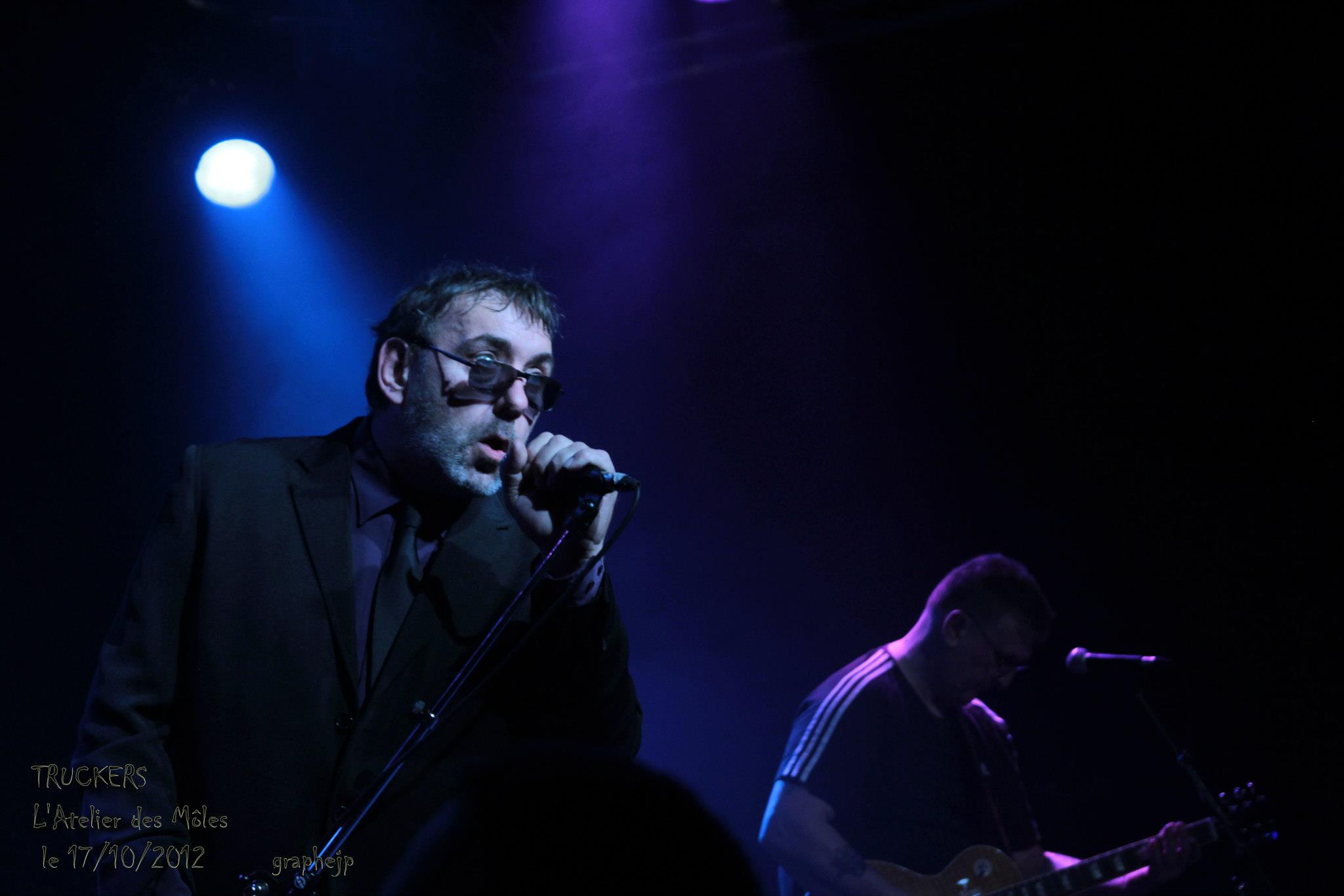 Hello CHICO, thanks for giving us this interview for Road To Jacksonville, it's always a real pleasure for us. TRUCKERS is a band offering a music oscillating between Southern Rock and Pub Rock.
First, can you in a few lines remind us TRUCKERS' story, if some of our readers discover you this year ?
Hello and thanks for interesting you to TRUCKERS. In 1986 I was on the road with a band as saxophonist for about ten years. The band stopped and I wanted for a long time to form my own band and to create my own compos. Christian, then Michel and Jean-Pierre a year later, came forward. At the start it was just for fun, then the organisers of a Calvin RUSSEL gig called us to substitute for the band opening. That day, an agent was in the hall and proposed us to play in the bikers concentrations around LE MANS (the town of the races, Translator's note) and then we never stopped.
Can you introduce the members of TRUCKERS to us ?
Michel on drums, Jean-Pierre on bass, Christian on guitar and I, as I said, we are together from the beginning, and Pascal on guitar.
Your new record, Travelin' Man, surely sounds like the most southern of the TRUCKERS' albums, where did this want come from ?
By TRUCKERS nothing is premeditated, we always compose by ear so it can give certain musical coulours from Rock to Southern Rock, but it's true that this album is particular, perhaps have we been influenced by the decease of John (Molet, the guitarist and leader of the band Calibre 12, ed. note) and our composition in tribute to our friend has given the tone to the album.
Can you tell us how and where you recorded this CD ?
In fact we used 2 studios : one for the rhythm section and another for the solos and the voices in the area of Mulhouse with Renaud Hebinger our sound engineer from the beginning. We can thank him for the work done.
This record sees the appearance of a new songwriter Yves Philippot-Degand on 6 titles, how did it happen ? What was his contribution ?
Yves' help was decisive on our album. It's something new for me to call on someone external to the band. He brought new ideas. We have worked together on the lyrics during quite a few weeks. TRUCKERS succeeded in surrounding itself with a top notch team, we'll try the experience again for perhaps a new album. I'm quiet happy from now on to focus only on the musical composition with Truckers : to have a songwriter and a great graphic designer is a luxury.
Let's go to the record itself, « Ballade of a Honky Tonk Man » takes us in a rural Southern Rock that we like, how was composed this tune ?
We already play this compo for 3 years. Pascal, the guitarist, proposed us the idea, we made the arrangements and after having tested it on stage we decided to incorporate it in our album. I'm very happy that this compo pleases a lot.
This album is also the one of the meetings : on « I'm Not a Perfect Man », our eternal hero Christophe Marquilly comes and sets his axe. Since when do you know each other ?
That's John (still Molet , ed. note) who introduced Christophe to me at the time of a concert. We got on well, I invited him to a jam with us. The day after in the hotel we talked about our projects. Christophe really wanted to come and let his axe vibrate on our album, classy !
We had great moments of friendship and music in studio.
« Perfect Man » also sees the contribution of Rod Barthet, can you introduce him to us?
We knew Rod at his beginning. Since he became a major figure of the Blues in France and in Europe. I wanted to invitate him for a long time to contribute to an album but looking at his news, he's not often free. It's a chance and a pleasure for me that my friend finally found the time to take part in this album.
Did those meetings give you the want to extend the adventure, to make the experience again ? If it did, in which form ?
Without doubt the experience as much from the musical point of view than from the human one was fabulous. We will surely do it again for a possible new opus. By the way the same persons are ready to give it a try again and I hope with other, I already have my ideas…
This new record Travelin' Man includes a title that we were all waiting for, especially here in RTJ, namely « Southern John », can you tell us what the lyrics in English tell ?
So I'm sure that our friend Yves will take delight to pass it on to RTJ.
To set them on your site should be a good thing.
Can you ttell us a bit more about the recording of this tune and the contribution of Jean-Marie and Patrice from Calibre 12 (John Molet's band, Translator's note) ? .
To me it was impossible to burn a tribute to JOHN (still Molet , ed. note) without integrating Jean-Marie and Patrice (guitarist and singer of Calibre 12, ed. note). I'm proud of what we succeed to do, especially as JOANA, JOHN's wife, had cared for being present during the recording sessions… Great moment of emotion and friendship. Travelin'Man will be remaining as a particular album, and further more successful, if we believe the media.
How did you meet John ?
We met at the beginning of the 90's during a festival near Le Mans, and then we have always stayed close. We exchanged during hours at the phone about a lot of topics often other than musical.
I know that you played at least once joué together, Calibre 12 and Truckers (and even Xavier Quémet was also here), I have the impression that you were on the same musical wavelength, like two brothers, did you feel the same ?
We played at least 6 times with Calibre 12, we invited each other mutually in our regions. JOHN and I had the s ame status : while working, we were leaders in our respective bands, and of course in the same hell. JOHN is much more closer from the Southern Rock than I am but we had a very close state of mind. I terribly miss those discussions between friends.
I can't let you detail each title of this album, but you set us again on our knees with the cover of Keith Colley popularised by Gene Vincent, namely « Bird Doggin », by the shock treatment that you made it suffer, to let fall down stone-dead a purist, can you tell us why you vous avez selected this tune ?
Again a painful slice of life for me, I have wanted to pay tribute to a friend, my master, the one who learned me a lot, deceased from a long illness last year. One of his favourite songs that he played on stage was « Bird Doggin' ».
But it's true that we had to play this tune in the style of TRUCKERS, and we succeed. What pleases me is to let (modestly) know « Bird Doggin' » those discovering it thanks to Travelin'Man.
The other cover is the one of Dr Feelgood with « Waiting For A Saturday Night », is Dr Feelgood your favourite band ?
Of course, I'm a big fan of Dr Feelgood and Lee Brilleaux. But I'm also interested in many others, especially in Southern Rock.
Do you think that the Truckers' set-list will be disrupted by this album ?
Not necessarily, even if in our next concerts the audience will be more attentive to the tunes of the album, and that's so much the better.
We are dreaming about a date gathering in the same time Calibre 12, Truckers and Natchez, do you think that it would be possible ?
Ah ! Ah ! But this date and this concert already took place my friend, in the 90's in Bourges (a town in the center of France famous for its Festival, Translator's note), memorable evening. Sure that with some more years and more experience, a concert gathering the 3 bands would be, to me, a great evening. I know that JOHN would have loved this idea, without him I don't know if it will be possible.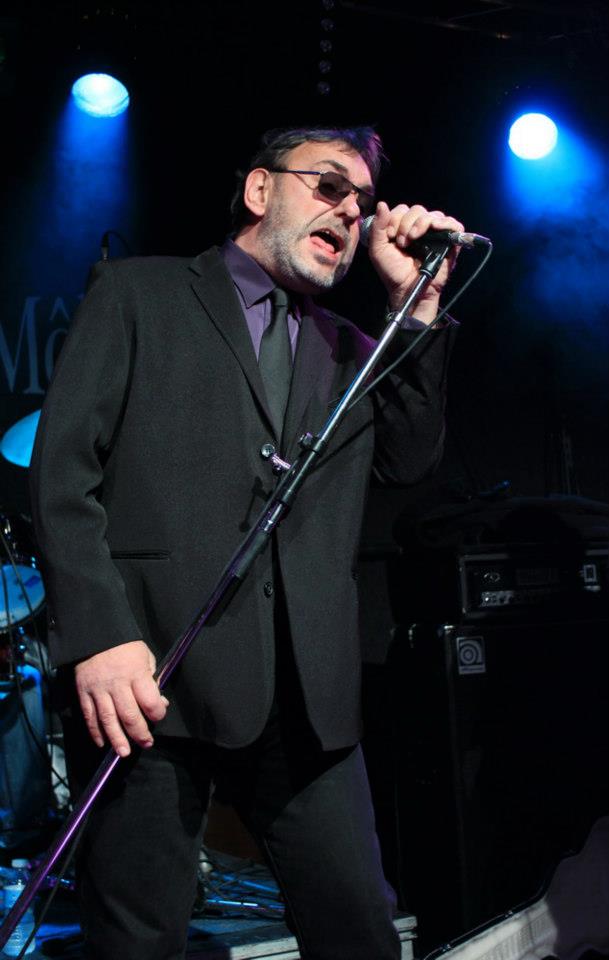 Among all the concerts that you played with TRUCKERS, what is the one that let you the most striking memory ?
All the concerts that we have done during those 26 years were important for me.
Beyond the satisfaction to share our music with the audience, I overall remember the meetings that I've made and you can believe me if I say that there were many. That's what made me go on with my pals from TRUCKERS during all those years.
The band's site http://www.truckers.fr was renovated in the same graphic style than the CD cover, and with a new-looking content, can you tell us who took charge of it and what it contains ? Some surprises ? Are some more evolutions planned ?
Rightly in this great team surrounding us, there's Jacky, a brilliant graphic designer and fan of the band who offered me to do this site modelled on the album (of which he made the cover). It's only a beginning, the site will develop with the time. For the fans who have never seen the band on stage, we will shoot a video of our next concert that you'll can see on the site.
Do you think that we can hope to see the release of a DVD of Truckers one day ?
I don't think that the video of the concert (that will be only for us released in DVD) will be distributed in DVD (we haven't the finances for that), But it's obvious that it will exist. We had the proposition to shoot a clip for one of the songs of the album, but I prefer to focus on the promotion of TRAVELIN'MAN for the moment.
What are the next projects of the band ?
Well we go off and make some concerts in France and in Switzerland for the promotion, and early 2015 compose for the next album that will be released at the end of 2016 I hope.
I you have a wish to do for future of Truckers, what is it ?
You know we have to let the place to the youth. After 26 years, we don't see the future in the same way. I'll say that I hope that our health will allow us to play some years more to make the people share our passion of rock'n roll in the TRUCKERS' way.
If we want to get your record, how can we do ?
Go on the site www.truckers.fr and you can order it. In addition it would be cool to let a little message on our guest book, we'll feel less lonely.
Traditionnal question at the end of the interview in RTJ, if you have to go on a desert island, what would be the five records that you'd take with you ?
When you say desert island, you say water... I'm not so much a fan... But if I have to go to the highest summits of the Himalaya, put aside a good crate of hooch in order to not freeze my ass off, I would put in my case the discographies of CALIBRE 12, NATCHEZ , CHRISTOPHE MARQUILLY, DIESEL DUST, PLUG N PLAY, ROD BARTHET, so that drinking a little glass by the fireside I remember that in France we had great bands !
I say we had... Because I won't go and freeze my ass off tomorrow in the mountains my friend.
Thanks to RTJ for existing, have everybody a good journey, KEEP ON.
Chico
Translation Y. Philippot-Degand
Copyright © 2012 Road to Jacksonville
Webmaster : Patrice GROS
The sound Of Chicago
Tous droits reservés.
Design par Zion pour Kitgrafik.com