Interview Danny and Pat LISTON
by P. Archambeau & Y. Philippot-Degand7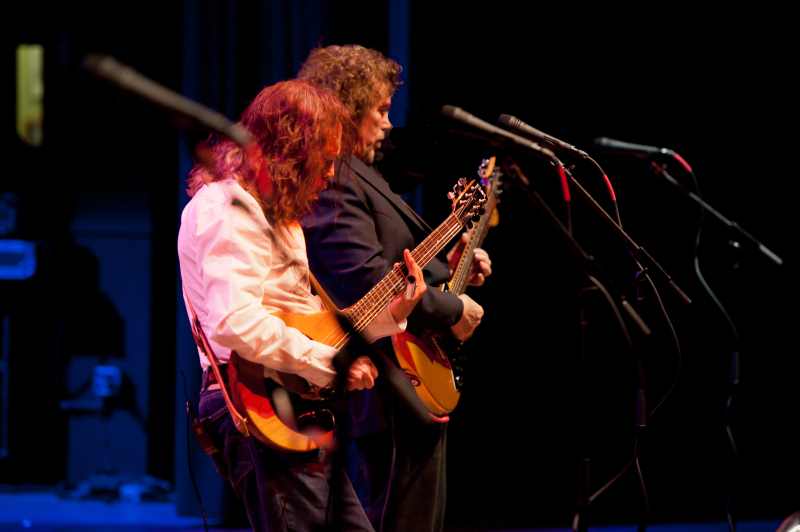 Hello Danny and Pat, thanks for kindly answering to Road to Jacksonville, webzine dedicated to the musics coming from the South.

RTJ : Can you tell us where you are from?
Pat: We're from St. Louis, Missouri, from an Irish neighborhood called "Dogtown".
Dan: St.Louis,Mo.

RTJ : Can you tell us when you were young what kind of music you were listening to?
Pat: Our family all played and sang so I listened to them a lot. They did Country and pop standards from the 30' and 40's. I had my first band at 14, so I listened to the music of the time (1962): Pop and R&B….. and The Beatles when the British invasion started. I played mostly R&B because my bands always had horns.
Dan: We grew up on Country music but really found my place listening to my older brother Mike's Ray Charles, Little Richard, records.
RTJ : What are your musical influences?
Pat: Vocally I guess I was influenced by Otis Redding, Wilson Pickett, Levi Stubbs, David Ruffin, etc.
Dan: Musical influences were anything on Stax or Motown.
RTJ : Who is the older of you two? Who learned the most from each other?
Pat: I'm 5 years older than Danny…. He used to watch me give guitar lessons and first learned that way, but he is mostly self-taught.
Dan: LOL!!! Pat is my older, but not oldest brother. I've learn a lot from my brother, don't tell him I said that.

RTJ : How did the band's debut go? How did it set up?
Pat: Mama's Pride started in 1972. I had been living in Los Angeles since 1969. I came back to St. Louis and we put the first band together and went to Los Angeles for 2 years playing clubs 6 nights a week every week.
Dan: Our debut wasn't great. We went to LA thinking we could do what we played in St.Louis (Max and I had a band here). Much to our surprise they wanted top 40. We had to adjust our thinking. It actually ended up being a good thing because we played 6 nights a week, and you can't help but get tight playing that much.

RTJ : Where does the name of the band come from? Is it true that the band's name was found in tribute to your mom?
Pat: Yes, our mom was on "live" radio in the 30's with another lady and they were called The Texas Bluebonnets. She quit to raise a family and encouraged us greatly so we called it Mama's Pride. Actually, Max came up with the name.
Dan: It's named after our mom, who was a entertainer herself. She always encouraged us. She was our biggest fan
RTJ : You were signed on Atlantic, how could that happen? Under what circumstances did the band get its first recording contract?
Pat: We signed a management deal with Alan Walden. He had seen us in a night club. He shopped all the labels and Atlantic liked us. We were personally signed by the legendary Ahmet Ertegun.
Dan: Atlantic heard our demos from Muscle Shoals. They came to Tampa to see us and before we knew it Ahmet Ertigun was standing in front of us, and offered to sign us on the spot. We waited until we go back to our home in St.Louis.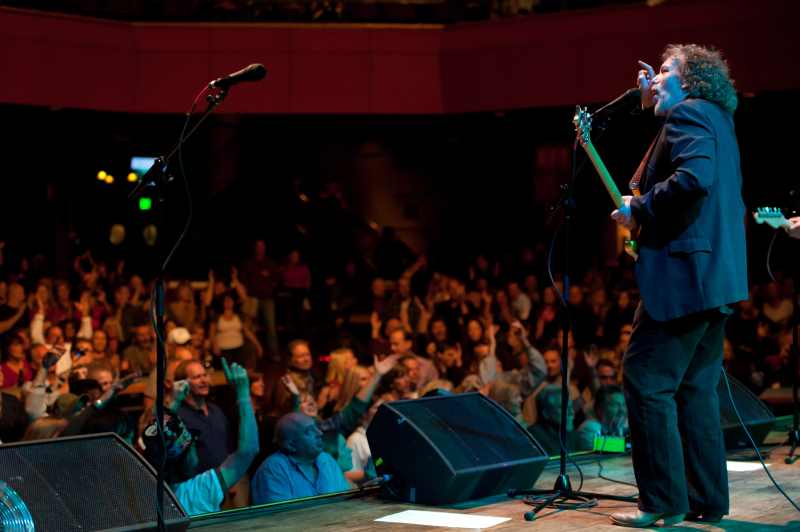 RTJ : Do you have anecdotes about the recording done at the Criteria Studio in Miami?
Pat: We were produced by Arif Mardin. Tom Dowd (the producer) used to come in and play pinball with us when we were in overdubs. A lot of artists came in when we were recording because they all knew Arif Mardin. Average White Band, The Bee Gees, Dave Mason… even Eric Clapton came in with Patty Boyd (George Harrison's ex). We lived at "461 Ocean Blvd" as our band house.
Dan: It was totally surreal. We stayed at 461 Ocean Boulevard. The one from Eric Clapton's album. We were visited by Clapton actually. I mean he was there to see Arif not us.. Lol

RTJ : Can you tell us about the design of the album sleeve? I'm a photographer, and this notion good boys ahead, bad boys on the other side, interests me. Who designed this sleeve and how was the photo shoot?
Pat: The design was Atlantic's idea. They tried to find someone with a very "motherly" looking living room for the front cover, but nobody wanted long haired musicians in their house so we shot it at a furniture store. The lady on the front was an old Miami weather lady. Her name was Gertrude Marx. The back cover was shot at a sleazy motel in downtown Miami. The 3 girls were models from a local agency.
Dan: The album cover was our producers idea if I remember correctly. I doubt if he got credit but that's what I remember. We were playing in Winston Salem NC and did the shoot in Washington DC. They flew us in for one day.

RTJ : Between you two, who was the good, who was the bad?
Dan: Pat was the bad one!!! Lol
Pat: LOL!!! There was plenty of good and bad in both of us!! I was the leader of the band so I was probably a little more responsible…… but not a lot.
RTJ : Did you sell a lot of records at the time?
Dan: We didn't sell what we'd have liked. A lot of factors went into that, but it is what it is.
Pat: Not really, less than 100,000 for both LPs.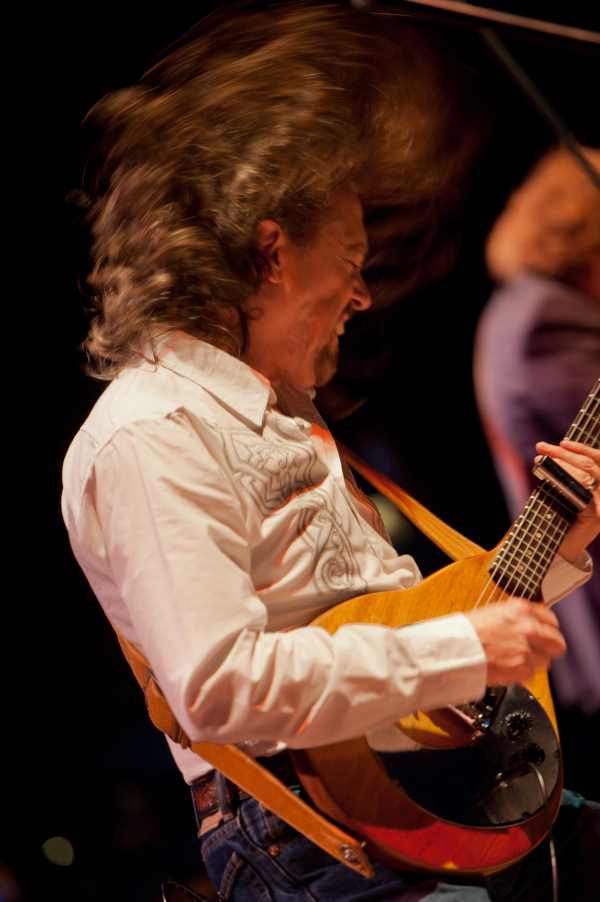 RTJ : You had three guitars, it reminds Southern rock, how would you define your music at that time?
Pat: thing the biggest reason we had 3 guitars was because Max, Danny, and I had good vocal harmonies and we wanted to be in a band together. We all played guitar so we went with it. A lot of our early guitar harmonies were actually horn riffs because we'd all been in horn bands. We eventually leaned in to the Southern rock thing when that got popular because we had 3 guitars.
Dan: We didn't feel like we were Southern rock but used our guitars as horns. Plus all the harmonies set us apart.
RTJ : On your first album, and after, how do you compose, who does what?
Pat: We wrote a few songs as a group but most of the songs were written by either Danny or me. Every song is different. Sometimes the music comes first, sometimes a lyrical idea comes first.
Dan: At first we did some writing together. Then we kind of found it easier to work on our own. I don't mind co writing but it's being able to find the time to get together. Now I pretty much write on my own.

RTJ : How did it come that you were included in Southern rock?
Pat: Our drummer Kevin Sanders had lived in the South for a while before he joined us. He had heard of Lynyrd Skynyrd and Marshall Tucker and told us about them. We were already aware of the Allman Brothers and did some of their music before Kevin was with us. We didn't consider them Southern rock until Duane died and they did
Ramblin' Man.

Dan: Max and I played a lot f Allman Brothers before Mama's Pride, but we never really considered them Southern. We had 3 guitar players long before the southern rock sound. It was an easy fit given our instrumentation.
RTJ : How were the guitar solos shared between you two and the third guitarist?
Pat: We spent a lot of time playing night clubs… At the beginning of the week there wasn't always a lot of people there so we would jam. Solos just went to whoever wanted it.

Dan: Solos were kind of organic. Max was the obvious lead guitar player but sometimes it just seemed that it would go in a different direction that maybe Pat or I could cover.

RTJ : Mama's Pride toured with Lynyrd Skynyrd? What memories do you have of Ronnie Van Zant? Do you have anecdotes about it?
Pat: Actually we never toured with them. We did one concert with them. The biggest reason we did that concert is because Ronnie wanted to talk to us about producing us. He wanted to produce our 3rd LP and then give us the tour.
RTJ : Mama's Pride also toured with Charlie Daniels, The Outlaws, Wet Willie, Allman Brothers Band. Do you have any particular anecdotes about these artists?
Pat: We did a lot of shows with Charlie Daniels. He was very gracious and took me to some radio interviews with him. The Outlaws were managed by Alan Walden also so we were pretty close to them. We're still close friends with Henry Paul and Monte Yoho. We played with the Allman Brothers at Alpine Valley where years later, Stevie Ray Vaughn died.
Dan: Great memories of working with CDB, Outlaws, Marshall Tucker. I used to sign autographs when after a show people would think I was in the Outlaws. I always signed as Henry Paul...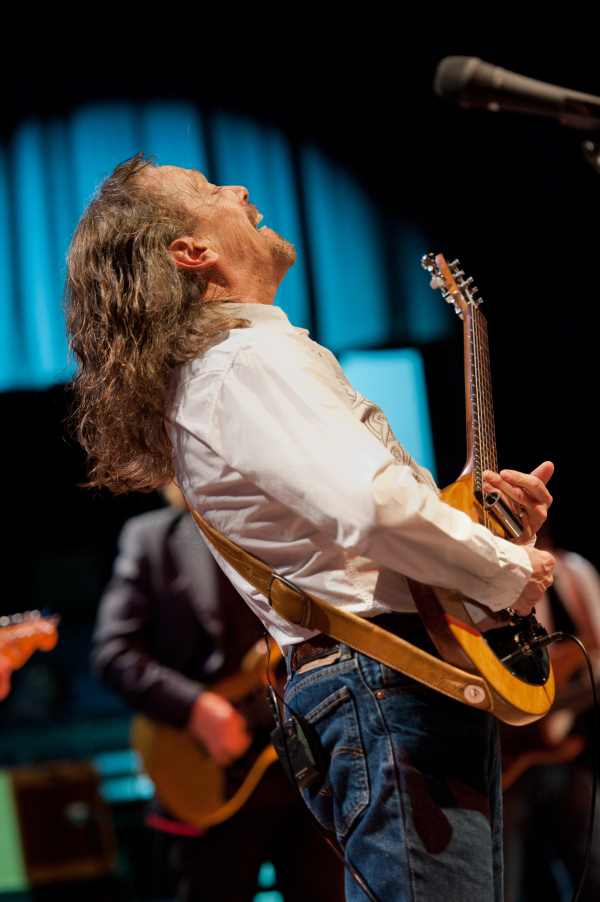 RTJ : You are from Missouri, did you know the band Missouri?
Pat: We didn't know them well but did a couple of concerts with them.
RTJ : And the Macks Creek band? Was there a Mama's Pride musician before you became known, before the first album, who joined them?
Dan: Macks Creek great guys... Tom Denman is going to be playing with the Liston Brothers project.
Pat: We knew them all very well. The keyboard player, Tom Denman, joined us in 1992 when we did our "Guard Your Heart" CD.
RTJ : Pavlov's Dog is from St Louis too, do you know them? Have you ever played with them?
Pat: We still know them well and are friends. We never did a concert together that I remember but we have jammed with some of them
Dan: We did play with them once at a place called Stages. We actually did our first work with Jim Gaines at Doug Rayburn's (keyboard) studio.
R TJ : Mama's Pride was Gregg Allman's "backing band" in 1978. How was this tour?
Pat: It was great. We hooked up with him in Daytona Beach, Florida in 1978 and did about 25-30 shows with him. When it was over, he told me he'd never had that much fun on the road. The members of Mama's Pride were very funny and made him laugh a lot. We also used to sit around the motel room after the show and sing and harmonize. He loved doing that.
Dan: Gregg was a great guy. He treated us extremely well. I remember sitting at a restaurant and a lady walked up and said "where do I know you from?" He said "I play keys for Mama's Pride..." She looked so confused!! Lol.

RTJ : Your voice often sounds like Gregg Allman, do you have an anecdote about him as he left us a few months ago?
Pat: Gregg used to get angry when people would say Danny or I sounded like him. He felt it was insulting to insinuate that we didn't have our own style. He said it was ridiculous because he and I were the same age. He would tell people that we were just influenced by the same people.

RTJ : Your second album Uptown & Lowdown was released in 1977, how and where was it recorded? Have there been changes in the band?
Pat: We recorded that in Los Angeles at Davlen Studios. It was produced by Jim Mason, who produced Firefall and Poco. This LP had a new keyboard player (Paul Willett). Our bass player, Joe Turek quite right after it was finished and was replaced by Dickie Steltenpohl.

RTJ : Who does the ballad "She's A Stranger To Me Now" refer to?
Pat: It was about a bad relationship I'd had with someone. When we broke up, she seemed like a stranger to me.
RTJ : How can we get your first two records?
Pat: The albums are, obviously, out of print. Wounded Bird Records had the rights for CD sales for a while but it was limited. Any copies out there now are bootlegs.
RTJ : Rumor has it that Ronnie Van Zant wanted to produce the third album of Mama's Pride. Is it true?
Pat: Yes, he liked our band a lot.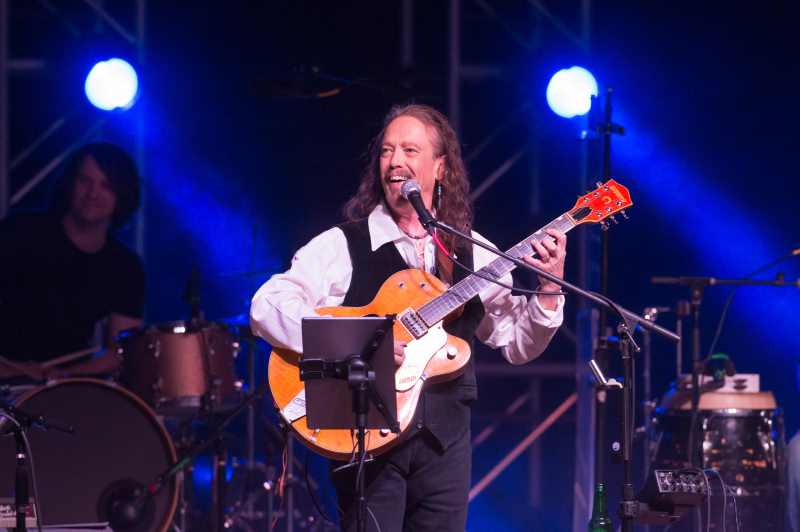 RTJ : There are songs published on local compilations of Mama's Pride, do you still have recordings that have never been published?
Pat: Yes, there are songs we did at a studio in St. Louis that were never released.
RTJ : Your third record released in 1992 Guard Your Heart sometimes sounds Celtic, where does this influence come from?
Pat: Danny and I are of Irish heritage and we both like Celtic music. I used uilleann pipes on several tracks on my solo Cds as well.
Dan: There was a song on Guard Your Heart about the " troubles " in Northern Ireland, "Who Gave You the Right". Other than that, I'm not sure.

RTJ : How was it recorded and which one of you did want to remake a disc?
Pat: It was recorded in St. Louis and mixed and mastered in Memphis. Jim Gaines produced and mixed it. The CD was Danny's idea. I didn't want to be involved at the time but he talked me in to it. I ended up really enjoying the experience.
Dan: It was done here in St. Louis. Produced by Jim Gaines. I felt the band still had some gas in the engine and wanted to give it one more try...

RTJ : Did you tour after this album?
Pat: We played locally for a year but music had changed and we were not the soup de jour.
Dan: We did to a limited degree, but we did do two shows with Ringo Starr and his Allstar band. They asked us to do more shows but everyone had families by that time...

RTJ : In 2007, you released the Live Album, 10 years already, do you have a particular memory of the three nights that served for this album?
Pat: One night Oliver Sain came in and sat in. Oliver wrote "Don't Mess Up A Good Thing". On another night Johnnie Johnson came in and played with us on a song my brother Danny wrote Called "Oh My Soul". Johnnie was Chuck Berry's original piano player. He was from St. Louis but played with everyone from Bonnie Raitt to The Rolling Stones. The Pageant was always a good time and we did 13 concerts there.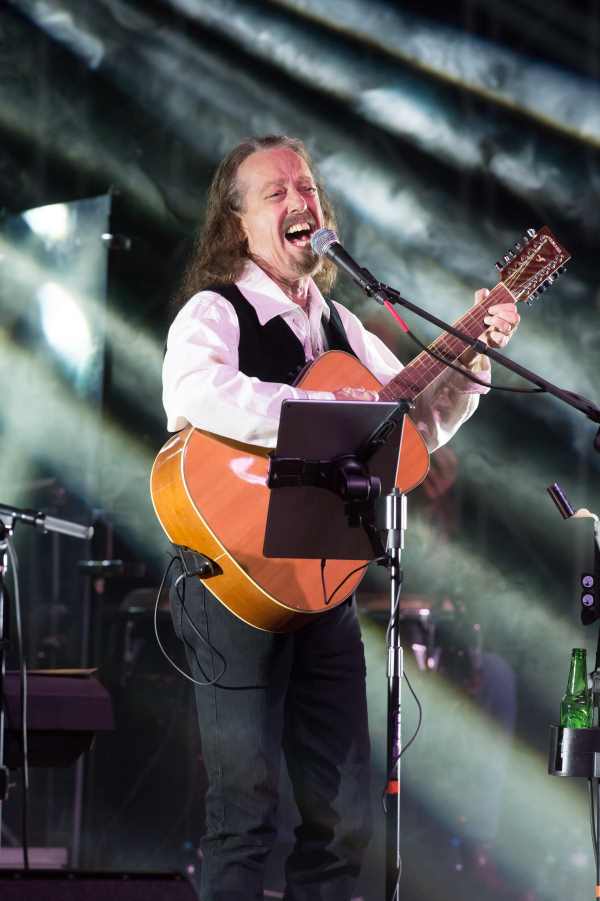 RTJ : How was your welcome, were you surprised that it was complete?
Pat: We only pressed 1000 and they sold out.
Dan: It sold okay.
RTJ : How does this record sound, are you happy with the sound?
Pat: We thought it turned out well.
Dan: For a live record it turned out well.

RTJ : Have you replayed every year since 2007?
Pat: We played the Pageant from 2003 to 2012. 2012 was our 40th anniversary. That night KSHE radio inducted us in their rock hall of fame.
RTJ : How can your fans get your records?
Pat: I have no idea..lol
Dan: All 4 recordings are out of print. There are people bootlegging our product but we don't like others making money off of our years of hard work.
RTJ : On the Internet, I saw a Mama's Pride video that seemed to be pro, a few years ago, but had a flaw, will we ever have a video recording for a DVD?
Pat: I doubt it. The band is no longer performing as Mama's Pride.
Dan: No. The band is basically closed for business.
RTJ : Danny, you left the group to open a restaurant, what time was it? What did you do as a cooking? What were the reasons for your departure?

Dan: I needed to make a living and the band by that time was doing almost top 40' again, so I was miserable. I went into the restaurant business, but not as a cook (I'm not much of a cook). I was a bartender and host...
RTJ : You have each had a solo career, can you summarize it since the late 80s for our readers? What style is there?
Pat: I have 3 solo CDs. I produced all 3. The 1st one is called "Blue Mist" (2003), the 2nd is "Dreamer" (2008) and the 3rd is "Wild at Heart (2012). I have a lot of influences including the Celtic influence.
Dan: I did a record with Ken Hensley (producer) of Uriah Heep back in the 80's called Every Beat of my Heart. It was an EP, then I did a record called Last Call (I personally really like this one), then I did another record with Hensley that featured 3 of my compositions, then there was a gospel blues record that Jim Gaines produced called No Other Name, then Jim and I did another called God Used Mississippi.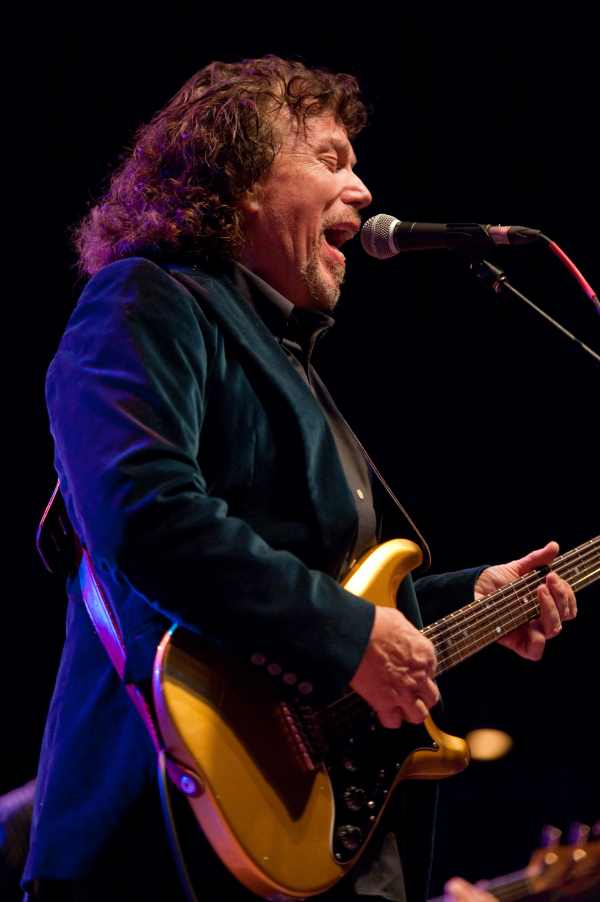 RTJ : What material (guitar, string gauge, amp) did you use at the time and what do you use today?
Pat: I used a '72 Gibson ES335, and custom Gibson Melody Maker for slide, a '61 Gretsch 6120 and a '63 Martin D18. I used a Music man amp for most of those years. I still use those guitars.
Dan: I used to play a Flying V through a twin reverb, sold that bought a 345 Gibson stereo, Fender Stratocaster, Gibson Les Paul, finally Paul Reed Smith. Prototype. My favorite guitar ever is my 25 yr. old Alverez Yari. It was given to me and I do all my writing with it...
RTJ : Do you have a new album in anticipation? Do you have unpublished titles in reserve recorded during your 40 years of music?
Pat: I am working on a new solo project but Danny and I just finished a collective CD project called The Liston Brothers "InStereo". We recorded it in Memphis, TN. It will be out this fall.
Dan: Liston Brothers "In Stereo": it will be released soon. We'll have CD's and it will also be available on ITunes, Pandora, Spotify, all the usual outlets... I have tons of songs I've written. I love to write not just for me but for other artists...
RTJ : Many bands appear, have you had the opportunity to see Blackberry Smoke?
Pat: I've heard of Blackberry Smoke but never heard their music.
Dan: I heard a lot about Blackberry Smoke. Heard they kill it live... Have you ever listen to Marcus King? Bad boy right there.
RTJ : Last and traditional question here, if you were to stay on a desert island, what are the five records you would bring with you?
Pat: Wow, that's difficult… "Sunshower" (Thelma Houston), "Blue" (Joni Mitchell), "Laid Back" (Gregg Allman), "Bookends" (Simon & Garfunkel), and "Roadwork" (Edgar Winter & White Trash "live")
Dan: "Songs in the Key of Life" (Stevie Wonder), "Entrance" (Edgar Winter), "Meet the Temptations", "The Best of Curtis Mayfield and the Impressions".

Copyright © 2013 Road to Jacksonville
Webmaster : Patrice GROS
Tous droits reservés.
Design par Zion pour Kitgrafik.com