Interview DUANE BETTS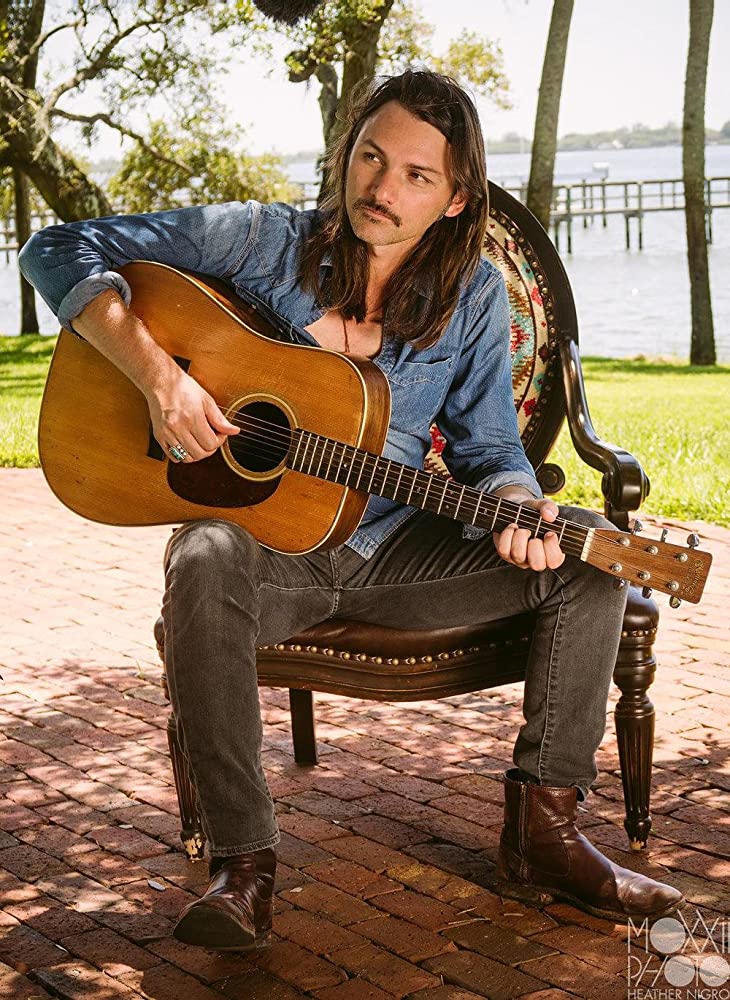 RTJ : First, Duane can you present yourself to the Road to Jacksonville readers, which is a webzine dedicated
to the Southern Rock. where are you from?

Duane Betts : I grew up in Sarasota, Florida. I also spent quite a bit of time in Los Angeles and
on tour with my Dad.

RTJ : When did you start playing the guitar?
Duane Betts : I first played drums and switched over to guitar around the age of 13.

RTJ : In what bands did you play before Allman Betts Band?
Duane Betts : Backbone69, Dickey Betts & Great Southern, Dawes to name a few.

RTJ : Which guitarists influenced you?
Duane Betts : Everyone from Django Reinhardt to BB King to Eric Clapton to Mark Knopfler to Stevie Ray Vaughan .

RTJ : Why did you decided to play on a Gibson Les Paul? That is for the tone?
Duane Betts :I think it gives me what I need to express myself the way I hear notes .
It's just different than a Fender.

RTJ : Did you try other types or brands of guitar?
Duane Betts : Sure I play other guitars sometimes. Fender, Paul Reed Smith.

RTJ : What do you think about Fender Stratocaster?
Duane Betts : I love the sound you get with a Strat. I love the way Hendrix and Stevie Ray Vaughan used one but
I also really love Mark Knopfler's playing on one. I tend to go with anyone who has character and individuality
in their playing.

RTJ : What kind of amp do you use?
Duane Betts : Fender Super Reverb '65

RTJ : Which brand and string gauge do you prefer?
Duane Betts : I use 10-46 D'adarrio/ D'angelico

RTJ : Do you play with a light or heavy pick?
Duane Betts : In between a medium and heavy.

RTJ : Did you father advise you about those technical details (strings, amp) or did he let you try several combinations?
Duane Betts : I just use what feels and sounds good to me. I ask advice and have conversations with players
I respect all the time.

RTJ : In Allman Betts Band, Johnny Stachella play slide. Have you already tried that technique?
Duane Betts : I play a bit of slide but Johnny is just so damn good. He is much more effective than I am at it.

RTJ : With the Allman Betts Band, do you think that you will continue the tradition of the Allman Brothers Band?
Duane Betts : I think we carry that spirit inherently but we are focused on our new music.

RTJ : What are the southern rock bands that you prefer?
Duane Betts : It depends what you would consider "southern rock" - I do like old Lynyrd Skynyrd. I like Little Feat.
I like the Black Crowes.

RTJ : How do you see the future of this musical trend?
Duane Betts : I think there are a lot of folks making earthy, soulful music. Music that is organic and carries a tradition. Chris Stapleton, Marcus King, Ryan Bingham to name a few.

RTJ : Traditional question in Road to Jacksonville, if you must stay on a desert island, what would be the records that you would bring with you?

Duane Betts :
Bob Marley & The Wailers - Catch a Fire
Bob Marley & The Wailers- Uprising
Rolling Stones- Exile on Main Street
Allman Brothers Band - Eat a Peach
Miles Davis - Kind of Blue
Waylon Jennings - Honky Tonk Heroes

Copyright © 2013 Road to Jacksonville
Webmaster : Patrice GROS
Tous droits reservés.
Design par Zion pour Kitgrafik.com