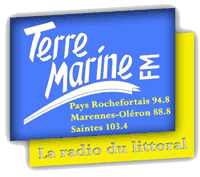 Copyright © 2007 Road to Jacksonville
Webmaster : Patrice GROS
Tous droits reservés.
Design par Zion pour Kitgrafik.com
INTERVIEW WARREN HAYNES OCTOBER 2009 by Yves Phillipot
Hello Warren, thanks for granting us another interview after the one given just before you went on the Trabendo's stage in Paris in April 2005. Do you remember ?
WH: I remember, it was my birthday.
In this connection, can you tell us why unfortunately the french fans didn't get any Gov't Mule concert date?
WH: Well, we tried. I think maybe next year we can come back to France where we'd do a short european Tour in November but it didn't happen, so we're coming back here in the first half of 2010, so I hope, we will see...
That good news for us! We hope you can make it.
WH: Yes
There's a big new thing for the fans : can you introduce to us the new bass player Jorgen Carlsson ? And what does he bring to you ?
WH: Jorgen has been here for over a year now and his sound and his style are very agressive. In some way he's reminiscent over original bass player Allen Woody. Jorgen is been doing a wonderful job on stage, he's part of Gov't Mule as well also in the studio for a new record. His contribution was very great for that and so we're very excited, we have a new chemistry and it's... the band sounds amazing right now
In another way?
WH: Yes, I think so : you know, I think in some ways, you know, he's a better sit for the band than Andy Hess was, although Andy was already a great musician and did a wonderful job. I think Jorgen's contribution is allowing us to ...reasons at the beginning stages of Gov't Mule as well as move into the future.
Why did you wait six months before announcing that he would be the new member of the band?
WH: Well, we didn't really wait. Andy was keep us myself to stay in the band while we were auditionning and also while Jorgen was learning all the material because you know our repertoire is very extensive, a hundred of songs, so Andy stayed on tour with us until the time was right for Jorgen to come into the band as soon as that it was the case to announce to our public that he was the new bass player.
Everyone in rock music knows that Allen Woody was a supporter of the Gibson basses, and that Andy Hess, his successor, played on Fender. Does the choice, for Jorgen Carlsson, to be introduced on your official site with a Gibson Thunderbird in the hands, while he also plays on an old Gibson RD and on a more classical Fender Precision, show the feeling like regaining a bass sound close to Allen's?
WH: Well, on the new record, he played his Fender Precision bass and also a Gibson EB bass, that he played on "Broke Down On The Brazos" which sounds amazing, he also plays a Thunderbird. I think whatever bass he uses, he intends to have a more agressive tone, if heuses with a Fender or a Gibson.
It's in the fingers?
WH: Yeah! He also uses a pick sometimes, he likes a more dirty kind of sound. For the new record, we recorded the bass with no D.I. which is smackin' the amplifier.
What were the reasons of Andy's walkout ?
WH: Andy left for his own personnal reasons. You know, we were rather shocked by his departure, but you know he has to pursue his own goals, and his own dreams you know.
It was a surprise for you?
WH: It was a surprise, yes. I ain't sure, not to completely sure, why he made that decision but it was his decision to make. Now that we have played with Jorgen, we think maybe things happen for a reason, you know.
Can you tell us more about the meaning of the album's name "By A Thread", that can have several meanings?
WH: Well, it definitely has several meanings. It came from one of the lines of "Steppin' Lightly" but when looked at as an album title, it's more political about the state of the world and it connects more directly I think with the last song on the record, "World Wake Up". It's more of another hue of a... how things are globally today from an american aspect because America is now experiencing positive change and hope for the first time in a long time. So, I think it's very important right now that everyone come together and make positive changes for the world because this is very very crucial time and that's "World Wake Up" refers to and that's what the title refers to, but it also refers to all the personnal level, you know, when someone hay on by thread meaning the just barely getting by.
It seems that you and the Allman supported président Obama's coming, now in the U.S.A. rock background, some people haven't the same stand, so without creating a debate, how do you appreciate that bands like Lynyrd Skynyrd conflict fiercely with the new president's ideas?
WH: I guess you're refering to the new Lynyrd Skynyrd's music.
Yes, and with some Rickey's speeches
WH: I haven't heard the new Lynyrd Skynyrd yet but from what I hear, it's very different from my own politics. You know, myself and the Allman Brothers Band and Grateful Dead and the other bands that I work with supported Barak Obama and hedge money to help him. I don't understand any musician who would not hear that feeling. I don't understand any human being not in that feeling, but especially musicians who intend to be creative and passionate and sensitive. It gages me how, you know, someone could be on the other side of the coin but that's their business you know.
Yes, I think that Ronnie Van Zant that wrote things like "Things goin' on" or "Lend a helpin' hand" would have another way to think.
WH: Absolutely! I think like you too but it's hard to speculate.
Can you tell us where and how you recorded this album?
WH: We recorded it in Austin Texas, in Willie Nelson's Studio. And that's the same studio that we recorded High & Mighty, our last record as well. It's really a great place to record, you know, no distraction, it's still in the middle of nowhere. It's nice when you have to think about is music, you know. They have a great equipement, very old school, analog technicy, tube amplifiers, ... console, very much sitting around capturing the sound so that's an handsome matter.
You recorded with what we call the old way
WH: Yes, we recorded to the analog tape, 15 RPS and we recorded with anyone setup in the same room looking at each other as we were performing live.
Is it important for the dynamics ?
WH: Yeah! I think for this kind of music it's very important. I think the only way to get the connective in the play that we demand is to record everyone playing together. Certain kinds of music, maybe that's not so important but for the type of music that we love, I think it is!
At times, on "Steppin' Lightly", we feel an atmosphere close to the one of old Pink Floyd titles, especially concerning the bass parts. Did you want to make a tribute or a wink ?
WH: I think we just kind of get that thing naturally. When we wrote that song, we were all jammin' in the studio together then came out with the music as a band and came about very quickly you know, so it was just a kind of big wild thing natural and then I disappeared and wrote some lyrics and came back and we recorded it.
Can we say that the roots of the band came out at this time and that's why it sounds like that?
I guess so. I mean, you know, all of us have so many influences. You know it's impossible for all your influences to come out in your music but one of a time they intend to surface and you know I think the musicians I've meaned have been aware at what you influences at the moment but, you know, we all listen to so many types of music from rock to soul music to death to bones to folk music to reggae to you know so many different sounderers and all they made some point argue back in a period in our sound but helpfully in a way that studio sounds like of Gov't Mule.
The song "Railroad Boy" surprised a lot of people with its celtic trend, who had this idea ?
WH: Well, we're all going to songs that I learned when I was 14 or 15 years old, when I used to thinking to this folk music in my hometown (Asheville, NC, NdR). I'm picking friends with the folk musicians and singers, songs writers. They taught me "Railroad Boy" and it stands my head all this years. For some reasons, I have never thought of applying a rock treatment but until now and when we had the idea it came about very quickly. Everybody just did the part and in waiting the song adding Cris' ideas and we recorded it very very quickly and we're very happy the way it turned out and it's nice to have a rock arrangement to a folk song.
Are you interested by the celtic music? Or the celtic culture ?
WH: Yes really. I mean I've solid basis in folk music you know folk took an extend of my life, it's a big part of me that's very influenced by all the different types of folk music and I think that sort of style influenced a lot of rock'n roll music and, native people don't realize that, but american country music as well.
On this album, we also notice the Hammond B3's contribution, did you want that kind of keyboards contribution?
WH: Well, once Danny has joined that band about seven years ago, he brings a lot of different sounds to the band. One of which is that classic B3 sound with we also realized a title on "Déjà Voodoo". This is one of my favourite keyboards, you know, this sound that I've never been tired of... It's a sensitive, classic, that sound in a tone so fantastic dedicated with technology, just things for short.
The song "Inside Outside Woman Blues #3" remains the trio Mule of the early times with its powerful side, did you want it ? Can you tell us more about this title's history ?
WH: We called it "number three" because we did three versions of it. And I've been workin' to make the three versions available to the fans. "Number one" is still appeared on the final when the final comes out, in "number two" we were still trying to decide where it's gonna appear. But all three versions will be made available to our fans. Versions that we like all three of them, so we thought it would be nice to number them.
In Europe we had some problems to appreciate " Mighty High", the experimental reggae album released in 2007, do you understand our questioning?
WH: I think, in Europe maybe people didn't realize that "Mighty High" was not intended to be the next Gov't Mule studio. It was an E.T., it was alternative sounds and it was a tentative we made to dub style with mixes of pieces of material, it was no more than E.T., I guess that someone who is a fan of in reggae music and dub style music, he would like it and this is not, then maybe you would like it, maybe not, but it was living tribute to indicate some new directions for Gov't Mule.
Can you tell us your stand about the illegal CD downloading ?
WH: It's hard to talk about because I think in our world of changes of technology, it's changing everyday and you know, in a second part of that they were OK with, with the second part we were not OK with. We realize the change to pick away the shows, and did the recording as well as no money changes in, that something that we've done since the very beginning of Gov't Mule. You know it's hard as little downloads in some ways it does a way of telling people to your music they may not have heard otherwise but with the music business changing to the state it is and the musicians have to feed the family since if your income depends on that, you know I think it's important to realize that less musicians aren't millionaires and less musicians are struggleling to make a living in the same way that they have experienced it and so, if someone becomes a fan to the valet and starts to support a band in their own way do not suppose to think of once spell of music but we also have to make a living.
You appreciate a lot of musical styles, but what are the bands that you really admire in the Classic Rock, the Blues, the Hard Rock, aso ...
WH: Well, I came to really like music that I think it's timeless music, you know music that's gonna be around fifty years later. It's kinda be blues, jazz, you know, rock'n roll music. I just don't like trendy music where people are toping the trend of the day, you know. So all our influences that we choosed as a band are influences that we feel like are timeless. That's really only prerequisite being a criteria for choosing our influences and so "conflying" when you can by all this influences together something new in "verse" comes out, you know.
That's the point of the creation, if you want to take a place in the world of art and music.
WH: Yeah because you know I mean no one wants to hear someone copying someone else 'cause it's already been done so you're trying create something, hopeful that you make, you know.
In Europe, Gov't Mule's music takes often place in the Southern Rock group. As you make your way through several musical styles, do you really think that this Southern Rock label matches with Gov't Mule ?
WH: In some ways it does, in some ways it doesn't. I think if you look at the Allman Brothers Band as being the fathers but the formers of the Southern Rock, it can make sense because they not in jazz, in blues, in soul music, in rock'n roll music and folk music together, but a lot of bands came in through that door and were this way considered as Southern Rock bands, we don't have as much in common with and we also have a lot of bullish influences as well, think but sudden the Allman Brothers for that marry the Allman Brothers like Cream, and bands like that were influences. I think Southern Rock is just some way of entitle something.
For you, does this Southern Rock label mean something definite or do you wish that music hasn't to be discriminated ?
WH: I think that sometimes in the States, Southern Rock can take on some sorts of negative connotation and we want no part of that. We don't consider ourselves "Southern Rock" and but if someone is a fan of Southern Rock and includes Gov't Mule in that group, I guess it's OK but we don't look at it that way.
Do you know the Simple Man Cruise and would you like to take part in it ?
WH: I don't think, that sort of things that I wanna do, I don't like being on a boat anyway.
Among the new bands coming from the South, do you know BLACKBERRY SMOKE ?
WH: I heard the name but I never heard the music.
Have you, in the bands you mix with or you listen to, a band or a record that you might recommand us ?
WH: The band called Earl Greyhound and I like both the record. They are both young, independant bands making interesting rock music.
How many bands are you currently member of, except the Mule and Allman? Can you tell us more about your coming collaborations ?
WH: Well, I don't go with the Mule and Allman Brothers, I was only ten months this year with the Grateful Dead. Next year, Grateful Dead will not tour and the Allman Brothers Band will less tour, so Gov't Mule will work.
Do you sometimes have a rest ? If you have, what do you do ? What is your favorite hobby ?
WH: I have very little time off, and I spend it with my wife, getting up and having a personal life, watching DVDs, I enjoy to go to friends. I love sports. When I was a kid, I made basket ball, football and especially base ball.
You already play in great bands but if you have to make up a super band, who would you invite?
WH: For a live?
Yes.
WH: Gov't Mule!
Can you tell us the five albums you'd bring with you if you have to finish your life on a desert island?
WH: Willie Dixon : The Chess Boxset, John Coltrane : Blue Train, Miles Davies : Albert King :
Live Wire / Blues Power, Jimi Hendrix : Axis Bold As Love