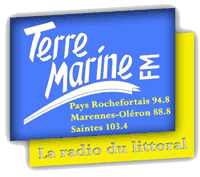 Copyright © 2007 Road to Jacksonville
Webmaster : Patrice GROS
Tous droits reservés.
Design par Zion pour Kitgrafik.com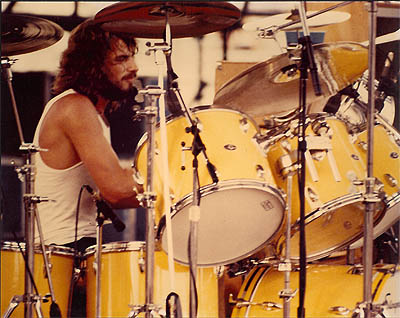 Interview of DEREK HESS ( July 2009 by Philippe Archambeau )
You are in the front news these days with the Speechless Project where you play with Mr Barry Lee Harwood.
First Derek, can you introduce yourself? Where do you come from?
How did you begin to play music? Which are your main inspiration sources?

I was born here in Jacksonville, Florida in a small little ocean front community called Atlantic Beach , where at the age of 6 or 7, started taking piano lessons prompted on by my mother, God bless her. During this early exposure to many forms of music, which I believe piano is a key source for a thorough understanding of the beauty & magic of music, two older brothers were in the throws of the late 50's as teenagers, and the awakening to this new phenomenon called 'rock & roll', and I do mean the earliest forms of this new musical culture. Well at the time, my dad had an electric guitar & small amp rig that my oldest brother Paul looted from him, and before I knew it, there was a little combo trying their hand at it. I remember it being really cool that sitting in my bedroom were the tools to create and experiment with a brand new frontier to me. Especially when the drums were left over at the house. I would put on some 45 rpm's and have at it. My mother I believe new there was trouble brewin', regarding her grand plans for her piano boy. She was right. Although I continued to take piano lessons for years, and gained a wealth of knowledge from it. I would have to say. My influences are definitely far and wide, stemming from my early education in piano, which probably stirred my initial interest in classical music, which has left me quite the fan of Claude Debussey, and Claude Ravel. And a very open ear to all of the rock & roll, and 50's & 60's hit parade singles of the time. I still love to hear Sam Cooke, Dion, Connie Francis, Roy Orbison…on and on. One of the earliest huge impressions I recall is hearing The Flamingos version of "I Only Have Eyes For You', and is still a masterpiece on all counts. My brothers also had a very early LP of Joan Baez, that at the age of 9, I really really dug it. As the years came and went, and I started taking music and drumming a bit more seriously, I roamed through many different styles and creations of rock and pop artists, but really digging in on very early Fleetwood Mac, Hendrix, Clapton, and a host of the early British bands, and of coarse The Beatles, and The Stones.The Band really got my juices flowing for many years. I used to think if I could ever afford to travel great distances to hear any band, it would be them. I enjoy bluegrass, some country, and of coarse my all time idol, Stevie Wonder, especially the very early 70's releases where he completely transformed his creativity to a more soulful and contemporary jazz and introspective style of writing. Simply fabulous music, and timeless. Can you tell us how did you meet Barry Lee Harwood? Barry and I met in the 7th grade, that would be about 13 years of age at our jr. high school. I was in my first R&R band, and we played a talent show at the school one Friday night. I didn't know Barry at the time, but as he tells it, he heard our little combo called 'The Rockers', who ultimately won the talent show, complete with screaming young girls. And he knew he wanted in. He eventually joined our band as our new and very talented bass player. He soon switched to guitar, great move! He and I were also in the school band, Barry on clarinet,and me on alto sax. We played together for the next few years all through high school, and on some of our early rookie studio experiences.
Can you remind us how could you play in the Rossington Collins Band?
Well eventually our band hit the bar circuits in downtown Jax., and these places were real dives, but just dripping with a history of years of sailors and just general rough clientele, but suited for old rock & roll, and blues. Barry and I were in a band that pretty much rotated with other groups as the nitely enterainment, of which one of the bands was Lynyrd Skynyrd. The bar was called 'The Comic Book Club', and was reputed to have a mafia connection at one time. Well the Skynyrds and our band saw each other pretty much all of the time, as we both shared a rather large vacant room upstairs where we rehearsed. Looking back on all of it, it's pretty remarkable to think what the future would hold. Lynyrd Skynyrd was building a rock & roll legacy that none of us could have imagined. I was very young , as we all were, married with a child, and felt at that time I had only one purpose in life, and that was supporting my little crew. That's how people thought about responsibility in those times. That was the only acceptable attitude. I always fantasized about living in a life of music, travel and high adventure. Standing in the wings and watching the Skynyrd machine take wings was an awesome and very fortunate experience, given the fact that I knew them. It was a proud feeling. Though I was very envious, not jealous, but envious. You see all the while those guys were bustin ass to make it, our very good band was writing and cookin' up some very strong music of our own. Barry had landed a great studio house gig up in Atlanta, and when he would get some free time to come home to Jax. once in a while we would get together and press on. We would do some basic recordings in my house, or wherever the Teac 4 track would take us. So naturally we reasoned that with Barry's ties with the industry, and having friends making records, there lied the possibility of getting our material heard. But fate had other plans. Some time after their first album 'Pronounced' was released, and I was working in a music store, Ronnie VanZant and Gary Rossington walked in the door and Ronnie was wanting to purchase a basic/beginner set of drums for his little brother Johnnie, who was at the time probably in his very early teens, if not younger. Well I was quite surprised to see them, because you could sense there was a vibe about them and their new album, and they had just gotten signed by MCA records, so I was a little bit impressed. Well Ronnie eventually popped the question, "Derek, what would you think about joining Skynyrd, we're starting work on our second album, and we are going to be replacing Bob Burns". I was certainly shocked to say the least and was stammering around for some sort of intelligent reply, and finally said something like," wow, I need to think about that if that's cool, and they said fine, we'll be in touch." They weren't. And some time later I hear 'Sweet Home Alabama' and was blown away at their huge step forward in their writing and arranging, even though I knew they had a very capable producer at the helm in Al Cooper. Also was kind of happy to hear it was Bob Burns on drums. Eventually I learned that they had replaced Bob with Artimus Pyle, and I'm sure I wandered what became of my opportunity..guess it was fate, in more ways than one. Well then the tragedy struck in 1977, and 2-3 years later, the survivors were putting a new band together, and as a result of some disagreement with Artimus on some issues, and the eventual injury to Arti's leg in a motorcycle accident, he stepped back and, as he tells it, suggested they contact their old buddy Derek Hess, and I guess Billy Powell took the bait, and my phone rang early one morning, about 2 a.m. It was Billy, who had to take a few minutes until I woke up while he was trying to convince me it was really him, and jarred me yet again with a proposition, that being we want you to play drums in the new band, could I come out to Allen's the next day, and see what transpired. The band would be called, 'The Rossington Collins Band'. And right out of the box, it cooked. Especially Leon & I. It was heaven!
The RCB had a female singer, and it is pretty rare. How did it happen and how was the life with such a singer? Dale Krantz had been doing backup duties for some time with 38 Special, and the way I recall it, Allen & Gary really dug her voice, and with the daunting prospect of trying to replace the vocal duties with another male voice, and in the shoes of Ronnie VanZant, they tapped her, and it turned out to be a brilliant idea. I believe she was a surprise at how well she adapted and settled in naturally with the role, and together with Barry, could whip out great lyrics almost on the spot, and well suited for the song it related to musically. She was strong and confident when she opened that mouth and wailed, and not a bit of record-itus, as we called it…when tape was rollin'. Not a bit timid.
Can you tell us about the work you did this the Rossington Collins Band?
If you mean in regard to experiences and shows while we were out touring, there were a number of highlights along the way…like playing our rough mixes of the first album, "Anytime Anyplace Anywhere', for the MCA brass, was a gratifying moment in the studio that we recorded in, they were very excited and quite animated about how strong it was, and how pleased they were at the sound of their new artist. A New Years Eve performance that was simulcast over radio throughout the country, and I believe some foreign countries, that was huge, playing in New York City for two nights of sold out shows, several stadium shows, and of coarse coming home to Jacksonville to play for the first time, and it was sold out There were lots of very cool things happening for us that first year. Really a heartbreak and a waste to see it all end so soon.
Have you some good or bad memories to tell us about this period? As I mentioned before, there were many great memories of my time in RCB, and as many sad memories. Some other notable goings-on were of coarse when I went out to rehearse with the Skynyrd survivors to get the gig, a 'Modern Drummer ' feature interview with me during the height of the band, getting my first ever 'gold record' award, and getting my family, including my Dad up to Atlanta for the New Years Eve extavaganza…so many to tell.
"Don't Misunderstand Me" was a hit. Can you tell us how did you feel about that song? When we first worked that song up, it became one of my early favorites. It had an energy all it's own. You just wanted to lay into that one. And the mid-song breakdown was a nice place for Barry to inject that sweet guitar riff, an idea from back in our old band…was a riff we used to jam on. I loved it when I heard how he put it to good use. I believe we got a 'keeper' track on that one the second attempt to cut it. It really cooked. I believe it made it to#9 on the charts, in some pretty worthy company.
Do you know if one day we'll be lucky enough to be able to watch the Rossington Collins Band live on a DVD? Do you remember if one show has been filmed?
That's a very regrettable and sore spot with me, because I don't believe there is even one piece of footage of RCB in concert. And that's just a crime! I mean, seriously, there are live videos of almost every successful group that ever was, even in the 40's & 50's and we were signed with one of the largest record labels in the world, and somebody couldn't manage to get that band live in concert It is absolutely disgusting and negligent on someone in the AR division of the company. There was however, from what I was told, an attempt to capture us twice during our first summer tour when the album was newly released, and somehow on two occasions there were technical difficulties. What a joke. It does turn my stomach. That band was fabulous live. What a missed opportunity.
We feel like someone such a brilliant guitarist Allen was is missing nowadays. Can you tell us some words about Allen Collins? Allen was a one of a kind person who was very dynamic in that he would be very absolute in his opinion on songs, their content and lyrics and message, and then turn right around and would let other opinions weigh in, and agree or not. He was quite vivacious, self-assured and I have to be careful how this sounds, but he was quite self-destructive and just plain lived his life on the edge. He really knew when a song , or the makings of a song was worthy of presenting it on a record. A very confident man, and it was an honor to have known and performed with him. I do miss him. It was such a painful and sad demise to witness.
Can you tell us how were you led to play on the instrumental album of your old pal Barry Lee Harwood, Mainstream South Speechless?
Well as you know or perhaps not, the keyboardist and primary writer and arranger of the cd is an old friend of mine and Barry's. We bounced in and out of bands together back in the 1970's, and some of the material on the Mainstream cd are from back in that era. We reworked and sassed them up, and recorded them just as a momento/keepsake sort of project to have and to hold for fun and I guess you could say it was a challenge to us. Steve Perez is a very devoted and commited person in wharever he involves himself in, who just lights up the keyboard. Billy Powell always said he really admired and respected Steve's ability. There were just 5-6 tracks at first, but as we pressed on, you might say it took up a life of it's own, and Steve wanted to add some new ideas, and when it was finished, we kind of passed a few out, and listed it on a cd website just to see what reaction it would get. And it has been met with mostly positive response.
I hope you don't mind, but when I listened to this album I thought that a singer was missing, because the music is really close to the RCB?
That could be because of Barry and myself, our styles of playing together, I mean we have been playing music together off and on for forty plus years. But I would say only in a few areas would the cd sound like any RCB material. As for the lack of vocals, we realized there were a few tracks that lend themselves to vocals, but given the fact of the way it came together rather casually, and there really wasn't anyone around that we could call on. We were surely open for the idea, but lack of anyone nearby and wanting to just get on with the recordings it didn't happen. Perhaps if we go for another, that will be considered
Do you know if you are going to go on tour with this project? How do you imagine the future of this project?

At the moment, the three of us are quite commited to regular livelihoods and regular jobs, believe it or not, however we've been very tempted to assemble a rather large group, and maybe start off locally, theatres and small festivals. But there is a huge amount of commitment to that notion. I myself would love to see it happen…we'll see. We've already been kicking around that idea for nearly a year now, I just think we're scared.?? What!
Is there any plan for a new album? Possibly.
What do mean, for you, the words Southern Rock?
I feel it is a style born of a region from which different musically gifted and strong writers have the ability to change the musical landscape, either intentionally or by chance, by interpreting their influences and somehow meld all of it together, and it somehow magically fits. It is so very difficult to finger any one writer, or player or group of musicians that usher in a musical style change. It is though a very simple, but complicated blend of blues, swing and early rock & roll, that somehow finds the right group of players and if almost by magic it evolves into a new feel, and you get the end result. Just consider how sophisticated, jazzy and bluesy the Allman Brothers Band was when you first heard them, and they pretty much pioneered the style . I mean what contrast when you consider the vastly different approach of The Allman's, and Lynyryd Skynyrd, and it's called southern rock. Beats me. I never really considered myself a southern rock style drummer, but what cha gonna do when one the kings of southern rock calls on you to play with them.
Can you tell us some words about Billy Powell who left us at the beginning of the year and who really misses to Lynyrd Skynyrd?
You know I always felt that Billy, Leon and I remained good good friends and enjoyed each other's company through all the years after RCB. We did some boating, camping and general great fun stuff. I can't believe they are both gone. It is a huge loss for me. Leon would always stay in touch by virtue of my birthday or Christmas, and that could be from anywhere in the world, or just a call to say I was on his mind. And Billy was always so gracious in helping me land great tickets for a few of my fave's in concert. Especially when Stevie Wonder came close by, and in my mailbox were tickets for the concert in the 'box seats' area. Wow!
Artimus Pyle told, one day, that only Bob Burns, you and him could really be gifted enough to play the Southern rhythm of a band such as Lynyrd Skynyrd, even if you never played with them. What do you think about what said Artimus ? Do you think that you could join other drummers' names to that list ? I guess Arti would have that opinion given the fact that we were in the early running and lended our abilities to the crafting and our input to the song writing. We were also southern boy's so I guess it came naturally. Several years ago I was hoping to be added to that long list of drummers, but for whatever the reason it's never happened. I'm always being asked why the hell I wasn't kickin' drums with them a long time ago. It's definitely not the same band. Too much heritage is gone.
Is the rhythm section as special as told Artimus ? If you mean Skynyrd's or any given rhythm section. Why of coarse it is the foundation and the initial attitude of any given track.
What do you think of Rickey Medlocke drums work on "First and Last" ?
Funny I knew Ricky Medlocke years ago from my music store days, and we always had good vibes. I didn't really listen to a lot of that album, but I thought the drum work on 'I'm Commin' Home' was tasty and right.
How do you feel about the change of the rhythm section, who became harder now, in Lynyrd Skynyrd since "Twenty" ?
Old fans seem not to enjoy so much this change. To be perfectly honest, I've not listened to any of the later albums. I did gather though that the feel and style of the music was different. I'm too uninformed to give an honest opinion. What I think would be an interesting scenario, would be for Barry Lee and myself lending a hand, and maybe get some of the soul back into that band. Barry would be a tremendous benefit and provider of the right stuff, as for material.
Mickael Cartellone has become the longest drummer in Lynyrd Skynyrd, and has recorded as much albums as Artimus now. Do you know him ? What do you think about his work ?
Don't know him, although I know he's a very strong player.
Do you know some of the new Southern bands that appeared for the last four or five years ? What do you think about them ? Have you specially mentioned a drummer in the new musicians ?
Sorry, but not really.
Do you know the European Southern bands ?
No, I do not.
What is your musical future ? Have you some projects ?
Presently, I've kept myself busy playin around town with some of the better local players doing anything from great old school soul music with horn sections, which I love, occasional jazz trio or quartet gigs, and yes, believe it or not some high society weddings. And worth a mention, given the tragic news of Michael Jackson's passing, one of the groups I play with, one of the horn players toured in the horn section with The Jacksons years ago. Man, we're losing them too soon it seems. As far as my future and projects, there is always the itch to keep motivated and create. One of my very most important projects if you will, is I have a young son, 11, who is taking piano and is attending a school for the arts next year. I'm juiced about that. He really digs it. Maybe he'll be able to live out the rest of my dream.
If you have to finish your life on a desert island with only five albums, which would be those you take with you ?
Wow. I'd have to be very diverse, but this is easy. Some fifty's big band stuff, Stan Getz & Barney Kessel, classic music of Claude Debussey, Ravel, Herbie Hancock Headhunters album, some Tony Rice bluegrass, and Stevie Wonder 'Talking Book' and 'Innervisions'.