Interview JIM DANDY by Mr Philippe ARCHAMBEAU (May 2008)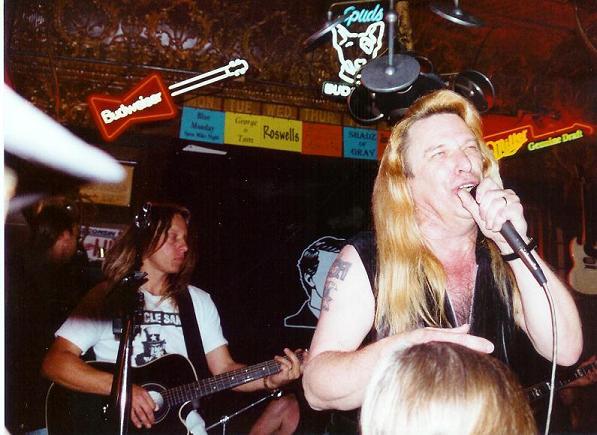 Hello Jim, thank you to accept to answer to our questions on the Southern Rock Webzine Road to Jacksonville http://www. roadtojacksonville. com
First, for our readers can you introduce yourself ?
Where are you born ? Why are you a singer now ?

Benton Harbor, Michigan USA

What were your first influences ?

Elvis, The Byrds, Yardbirds, John Lennon, Animals, Bob Dylan. WLS radio station was the only rock station in Arkansas at the time, the rest were country. Arkansas is not one of the most famous States (even if Bill Clinton comes from Arkansas). How did you create your first band Knowbody Else. Who were playing with you ?

My oldest & dearest friend in life Rickie Lee Reynolds started playing music together in 1963.
We found other local guys to join us Pat Daughtry, Harvey Jett, Stanley Night & Wayne Evans.

How did you record your first album with the famous label Stax ?
Can you tell us how did happen this recording ?

Stax was in Memphis which is only 45 minutes from Black Oak.
We spent a lot of time there. Jim Stuart gave us a deal.

In 1971, you chose the name of Black Oak Arkansas.
Can you tell us who has chosen this name and what does it mean ?

We called ourselves "knowbody else" until we went out to Los Angeles, California and realized that a lot of other bands were like us. So we just went with the name of our hometown.

Can you tell us about Black Oak Arkansas first musicians ?

All the musicians were the same except for the different drummer, that was Tommy Aldridge.

How did you record your first album (and how you met Mike Pinera
and Iron Butterfly's Lee Dorman as a producer) ?

They were with us & managed Iron Butterfly, 3 Dog Night & Steppenwolf.

Who wrote the songs and how did you record them ?

Me & Rickie wrote all of the songs on the first record except "singin the Blues" which was a Marty Robbins song that my daddy liked. In the middle of the song I say "this is for ole JC".
A lot of people thought that I meant Jesus Christ, but JC is my daddy.

In the seventies, your band left two famous musicians, Harvey Jett and Wayne Evans,
what did happen and why did they go away ? Were they too tired because of the tours ?

Harvey got religion & Wayne had medical problems that kept him from touring.

How did you recruit Tommy Aldridge (Gary Moore, Pat Travers) on drums ?
Are you still in touch with him ?

Tommy came from Ruby Stars band "Greyghost".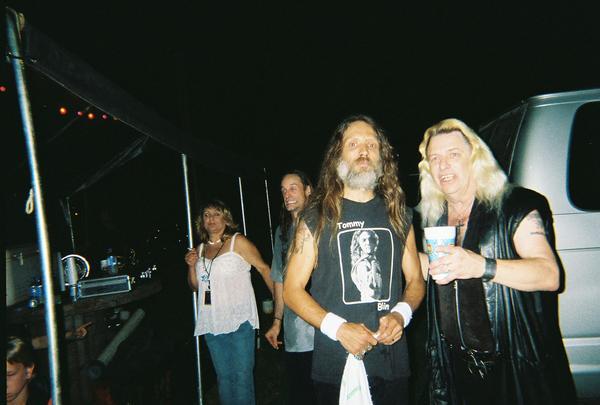 For ten years I write on Southern Rock fanzines/webzines, and the main question is :
Is Black Oak Arkansas a Southern Rock band ? In Europe, Sea Level and Wet Willie are seen as Southern artists, what do you think about that ?

Let's remind for our readers that you played a beautiful Dixie cover on your album Trip Party in 1974 The song Dixie was just part of the image that we were at the time. We felt it was a good traditional remake. Southern rock is a catagory of music they put us in like Skynyrd, Allman Brothers, etc. We were a little of rock, blues & country.

Some people talk about Macho Southern Rock. Maybe you prefer that category ?

Definately not, I don't really like categories, lines or borders.
I believe everybody should be themselves.

You seem to be very macho on stage, but you often played with Ruby Starr.
Can you tell us more about her and how you discovered her in a show in Evansville ?

She had a big heart and was a great singer. We do a song called heartbreaker
& dedicate it to her memory at every show. She is still missed by us all.

Your sound was close to the Allman on X-Rated, one of my favourite album, was it on purpose ?

Ronnie Van Zant often wore an X-Rated tee-shirt, do you remember ?

We had to put out a lot of records each year back in the 70's. Where the other bands did one per year. It really took a toll on the band. Writing & recording plus touring. We just did our thing not to copy anyone else.

You recorded two albums on Capricorn records in 1977 and 1978. How did they choose you .
Can you tell us more about this period when you recorded these two albums ?

The Capricorn years were different. Rickie Lee Reynolds left the band July 4th 1976.
It just wasn't the same without him and his songs.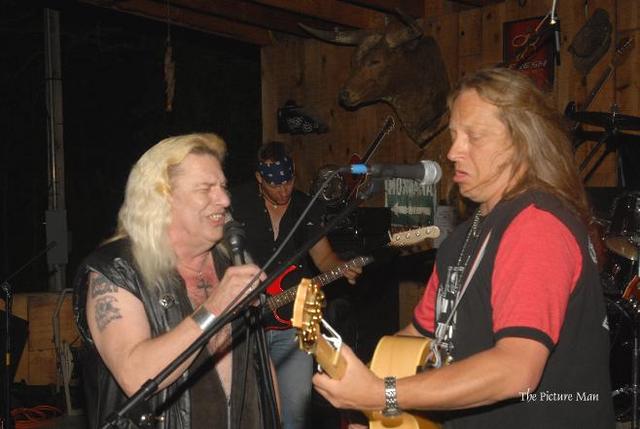 You often met a famous Texan guitarist Rocky Athas. Can you tell us more about him ?

Rocky was with a band called Lightening out of Dallas, Texas. He played on the 1984 album "Ready as Hell" and came back later in 1998 on The Wild Bunch album "Thats What I Know".

At the beginning of the nineties, Point Blank's Rusty Burns played with you. What do you think of what he brought you ? How long did he stay with you ?

Rusty was another great Texas guitar player like Rocky. He added a lot to the band when he was out on the road. You have to try & part gracefully with musicians if possible, cause someday you might need them again.

Can you tell us more about your band today ? Who are the musicians in the band ?

Jim Dandy - Vocals/Washboard, Rickie Lee Reynolds - Guitar/vocals, Hal McCormic - Lead Guitar, George Hughen - Bass/vocals, Johnny Bolin - drums. Johnny is the brother of the legendary guitarist Tommy Bolin.

What are you going to do in 2008 ?

Tour, write, keep on keepin on.

A new double live-cd, on Rhino Records 'The Complete Raunch n' Roll Live', is just issued.
Can you present us that album ?

They released Raunch & Roll in 1972 but the rest of the 2 night show was never released until now. It's one of my favorite.

You also have a live-cd at KBFH, recorded at the Reading Festival in England November 1976
the 21st. Do you remember that show ?

Great show! The band was really on that night.

We were also lucky to get a rare DVD recorded at the Royal Albert Hall in 1974, on tour with
Black Sabbath. Did the record companies ask you about all these issues ?
Do you specially remember that show at the Royal Albert Hall ?

Yes, and Ozzy was a nice guy. He mentioned this last year & how Ruby could out drink
most of the guys back then.

For our readers, can you introduce your DVD 'The First 30 Years' where we can see the band between 1971 and 2000 ?

The rumors of my death have been greatly exaggerated. I am very much alive.
We just stay busy and give the fans our best at each show.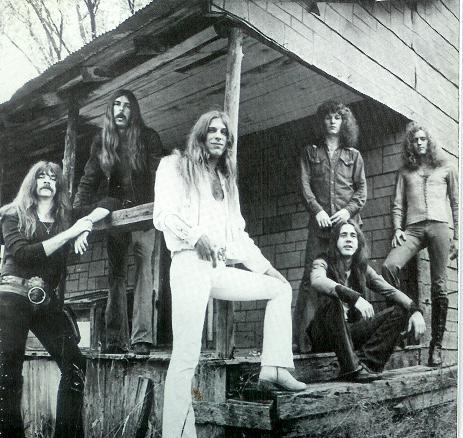 You were invited at the Sweden Rock Festival in 2005. How was that show ?
Were you surprised that the European concert organizers were asking for you ?

It has been a long time since we've been to Europe. The crowd was very receptive to us.

In 2008, what could be your advice to a fresh man to discover Black Oak Arkansas ?

In my opinion, I advice him to listen to 'Live! Mutha' recorded in Long Beach in 1975
where the band played with a heavy sound.
That was a great record, a lot of energy. Long Beach, California really loves B.O.A.

In 1984, you realised an album, on your own name, called 'Ready As Hell'.
Do you think this album could be reedited ?

Heavy Metal Black Oak Arkansas is what they called it. That was the sound then.
Re-editing that record would be interesting.

I could join you because –and I thank him a lot- of Larry Pearson.
Can you tell us something about Judge Parker, this new and fresh Southern band ?

Larry Pearson is my prodigy & younger version of me in a lot of ways. Him & his brother Arthur started Judge Parker in 1988. They have been like family to all of us & have played as B.O.A.
on stage with us for years. I practicly raised them boys.

Last and traditional question, if you have to finish your life on a desert island,
what could be the records you take with you ?

Any Robbie Robertson, any Stones or Dylan.