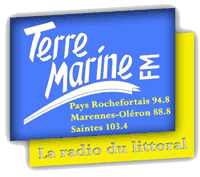 Copyright © 2007 Road to Jacksonville
Webmaster : Patrice GROS
Tous droits reservés.
Design par Zion pour Kitgrafik.com
Charlie Hargrett interview BLACKFOOT
(at Verviers 8 June 2009 by Philippe Archambeau & Jeff Lescene + Yves Philippot )
RTJ : How do you feel coming back in europe more than 25 years after Blackfoot's great era?
Charlie Hargrett : It's great. We missed Europe a lot. Fans...
They've always been great over here. Very, very good to us. For a long time.
RTJ : Do you realize that Blackfoot "Highway song live" is still today one
of the reference albums for southern rock fans?
Charlie Hargrett : That's good to hear. I always liked that album one. I thought that was...
at the time I thought that was one of the best live album. We had the Rolling Stones Mobile Unit and some great people and magic crowds, the audiences... I wish we could do another like that.
RTJ : What was the real life during this era (1980-82)?
Charlie Hargrett : Yeah. Pretty much exactly what you would think (laugh) : a lot of rock'n'roll,
a lot of partying, a lot of good times. Yeah it was great, great life, and it continues today.
Not as much partying. More sleeping than partying now.
RTJ : Have you got a special memory of Europe at this time?
Charlie Hargrett : Ooh, I remember playing with Iron Maiden at "Palais des Sports" in Paris.
Is that right? Yeah, with Iron Maiden. Wonderful crowd. Donington, Reading, German summer night festivals. All great. Just unbelievable. Hard to describe. Good, you have to play like that, and how people respond, the way they did. Unreal. The first time we came over to do an english tour, we haven't play anywhere. We have been for a day maybe and travelin' to the first gig we saw some castle ruins, just the walls ruins, and kids playing among the ruins. So we stopped for
a minute, Ricky and I got out, walked around, looked around the castle.
The kids came running up : "Ricky Medlocke and Charlie Hargret from Blackfoot, oh yeah
" But how did they know that? How do they possibly know that! It's unbelievable.
That's awkward.
RTJ : Siogo and Vertical Smiles were quite different, was it your wish or the company's wish ?
Charlie Hargrett : No. I love Ken Hensley, he's a great player, I loved playing with him.
Over in the States, MTV had started happening.
Southern rock.... record industry people said southern rock was dying. Quiet Riot was coming up to be the next big thing. They were people who wanted the band to change to try to become new. We've been in the same band for 14 years, 13 years. I thought : do what you do, it comes it goes, you know. But stay true to yourself. It was not what I thought we should be doing and, by Vertical Smiles, it was time for me to go, sure I quit the band. I felt terrible. I loved that way it was, didn't think it will ever be like that again. I didn't played a note on Vertical Smiles, I was here for the first recording of the whole thing, they gave it to the record company, the record company
said : "This is great". Two days later they gave it back : "Do one side or something again.
" At that point I left.I didn't believe anymore throughout my heart.
RTJ : When did you came back to Blackfoot?
Charlie Hargrett : We got back together in 2004, summer 2004, we had a lot of people who asked us to do it. Rickey was with Lynyrd Skynyrd, he was doing luck with Lynyrd Skynyrd so he was not interested. We worked everything out so Jackson and Greg and I can do it. Bobby Barth who's playing with us now, took my place when I left in 1984 so... I left and Bobby Barth came in. Ken came in to bring in another songwriting. Coming up with a lot of new tunes, with the four people we had, and the bizness people got that we brought in some fresh blood, that it will change the direction of band in a more modern way and it will bring in a very good songwriter, and it did that. Ken came in, I quit about a year later so it was Ricky and Greg and Jason and Ken. Ken left, leaving just the three, and Bobby came in. And... you have to ask Bobby when he left,
I'm not sure about that. For that point, new people. I'm glad you know, recording us to play
RTJ : No problem with Rickey ?
Charlie Hargrett : No, I love Ricky, I love Rickey. We don't always agree on everything, just like a family. You don't always agree with all of your family but your love is just the same. And that's all with Rickey. I'd love to play with him again sometimes, it will be great, there's some of the best years of my life, he's some of the best years of my life, I'm a lucky guy.
RTJ : A lot of fans would wish you to be on the Simple Man Cruise...
Charlie Hargrett : Oh, I'd love too, oh yes, I don't know, why not? I don't know.
RTJ : But in the future?
Charlie Hargrett : I hope, yeah.
RTJ : A European cruise maybe?
Charlie Hargrett : Maybe so, we did a cruise out of Sweden, a hard rock cruise, in November last year with twenty other guests, mostly swedish metal bands. 24 hours way and back. and it was great. It was wonderful. I would love to do along Lynyrd Skynyrd, Molly Hatchet, all those guys,
it will be great. There we go way back.
RTJ : A big jam, I'd like to get a recording!
Charlie Hargrett : Yeah, oh man, me too. I know those guys for more than fourty years... so we go way back.. I did some shows over in the States, called "Southern Rock Woodstock", and it was a Lynyrd Skynyrd Tribute band, with me, with Artimus Pyle, with Jeff Carlisi from 38 Special, Ed King from Lynyrd Skynyrd..., doing two and a half hour of Lynyrd Skynyrd songs.
And a couple of Blackfoot songs, a couple of 38 Special songs.
And that was great. We did that, I don't know, 3 times something like that over 3 years.
RTJ : I'd like to have the recording
Charlie Hargrett : Oh yeah! Maybe that me too... I think it was a lot of fun.
RTJ : This evening you play in a small club where Point Blank played a couple of times, do you know, remember them?
Charlie Hargrett : Sure, they're from Dallas I think, or Houston. Rusty is a great guitar player. Really. We played with them over in the States last year, the first time I've seen them since
the seventies or the early eighties, it was great
RTJ : You've got a new President in the States, and it seems some southern bands are not that happy with that, what's your feeling?
Charlie Hargrett : I'm happy about that. I voted for him. Something different... the old was not good, in my opinion. In my opinion. Just my opinion. It's getting pretty bad.
Time for a change. I hope him the best, you never hit the President can only do so much,
you know, but I think he has a good heart.
RTJ : Blackfoot in its 3 guitarists (with Jay) format was not interesting?
Charlie Hargrett : We got the band together in 2004. Bobby got sick in 2006, early 2006 and couldn't go on the road and we had shows booked so...
Our old friend Jay Johnson . I hope you know the story of Jay Johnson, he is the son of Jimmy Johnson, the producer of the first 2 records at Muscle Shoals. So he's around us since 1975, he was 9 years old, little kid. And we tried to think of who can we bring in that knows our songs and can sing, and Jay is the only person who can think of God bless him. And he came out, did a great job, and when Bobby came back... he was the first strengh - he couldn't get to all like singing. So Jay stayed on, and we were three. But, to me, same thing with Ken Hensley, Blackfoot : two guitars. To me, in my heart. Anything different from that is not my favorite. I don't take that a wrong, I love Jay, I love playing with Jay but for Blackfoot : two guitars. Four guys two guitars.
RTJ : You just played at the Sweden Rock Festival, what do you think of it?
Charlie Hargrett : It was last night, it was wonderful. Yes! Lots of people. It was great.
I don't know who played before us, Johnny (Journey) played right after us. They were phenomenal. Heaven & Hell closed. Sweden rock is great. They have been doing it for eighteen years I think, and they know what to do it, they have a dam. Hope to come back next year.
RTJ : Is it still easy for Blackfoot to take its place inside the american music?
Charlie Hargrett : A new CD for Blackfoot? I hope so! We have some new songs and here I hope we'll work it out to recording a new CD. We recorded Sweden Rock 48-track.. So it's a 48-track live recording ashieving up to us, and we'll see what that is, maybe we put another wipe on purse,
I don't know. I don't know. I'm just a guitar player (laughs).
RTJ : Is it harder to be a rock band in the States now, like Blackfoot?
Charlie Hargrett : I don't think it is, I don't think it's hard. We played a lot of motorcycle events over there like Daytona, Sturgis... All that. And all over a lot of that and one of my favorite things is when the people my age bring the kids, and the kids go "Whouahhhh" and their sort marching in doing all that you know and they looked the band and it's another new generation. You know I love to see that. It's norlike bigger that I just cross the arms look at here another into it.
Yeah, I'm sixty
RTJ : What is your sentiment about Southern Rock today ?
Charlie Hargrett : People see things the way they see it, OK? Some people call that Southern Metal, right? What is Southern Rock? There's the Southern Rock Allman Brothers, the Southern Rock Outlaws, Molly Hatchet, Lynyrd Skynyrd, and that's all different. Right? So, Southern Rock doesn't bother me, we are what you think we are, to you. We're a rock band from the South,
that's what we used to say. Do you think we're metal, or do you think we're blues, or do you think we're country? That's what you think and that's what we are to you.
RTJ : We think you're music is good...
Charlie Hargrett : The music is good, the show is good, then...
RTJ : Among the young southern rock bands able to aspire to take over, we have spoted bands
like Blackberry Smoke or Rebel Pride. Do you know some other that could deserve our attention ?
Charlie Hargrett : Blackberry Smoke, I've had heard of, I don't know what songs they do but heard the men. Do you know Charlie Daniels? I like Charlie Daniels. The guitar player was one
of Ronnie Van Zant's starter.
RTJ : What's about Southern Rock Rebellion?
Charlie Hargrett : Southern Rock Rebellion! First, the first drummer, we have a season that we can work, not so much in the winter, it gets cold, we all work too much, we play mostly outside.
The slow season came up and Molly Hatchet offered the drummer job, so he went with Molly Hatchet (RTJ : Shawn Beamer?) Shawn Beamer! He's still with Molly Hatchet. So the next year we got a new drummer and that was Bobby Caldwell, you might know from Johnny Winter And..., Captain Beyond, fantastic drummer! The end of that year, I had a back bone that had a back surgery and I couldn't get up, so I was gone. I got my back surgery in 2003 and in 2004 we put us back together. So what from being down and ready to die to the end rocking with Blackfoot again, you never know. But Southern Rock Rebellion was fun but it didn't go anywhere.
RTJ : OK, what are your five favourite songs of Blackfoot?

Charlie Hargrett : When I look at the records, there are songs that I forgot about, you know what
I mean, so it's hard for me to really say. The ones I like playing the most : Highway Song,
Train Train, Fox Chase, Left Turn On Red Light... I like playing a more. I like playing a more, I'm proud of what we did, you know. I'm sorry it took so long, you've been email me for what a years and I apologize.