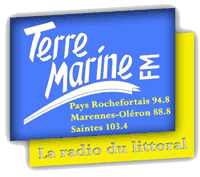 Copyright © 2007 Road to Jacksonville
Webmaster : Patrice GROS
Tous droits reservés.
Design par Zion pour Kitgrafik.com
Philippe Archambeau and Yves Philippot-Degand speaking.
Hello Phillip,
First, thanks for granting us this interview for the southern rock webzine ROAD TO JACKSONVILLE.
Three years ago, at the moment of a contact between us at the end of 2006, I asked you if you were able to record the reforming concert of September 2005. You told me that you did, and that you were searching for a record company and that you had the opportunity to come in Europe. Three years later, "POINT BLANK is back", what a come-back! Did you plan such an adventure?
We really did not expect some of the things that have happened. We were just trying to help a friend that needed us. The reunion show was a way to raise money to help our friend. It has been a wonderful trip we have been on since 2005. One thing I can tell you is that we had no idea how good the fans in Europe would be to us.
Can you tell us the reasons that led you to leave Point Blank ?
There were some conflicts and disagreements that happened and it was better for me
to not be a part of the band at that time.
Did you play with other bands after Point Blank ?
I did play in some other bands at that time. I was in a band called the Pinch with Smokin' Joe Kubek. He and I are still good friends and I even had the pleasure of helping write a song on his last CD. I wrote the first two verses and the chorus when I found out we were going to Europe
on our first tour. The name of the song is "Midlife Crisis on a Midnight Flight".
What do you do when you're at home, do you play with other bands ?
Point Blank really requires a commitment. We still spend a lot of time and effort in rehearsal
and writing. I am blessed to have a great family that is very close and involved.
I do get out and sit in with friends when possible.
What do you think of the band's era after you left ? Do you think that the band would have
been able not to record very "FM titles", even if the era wants it ?
Honestly I did not pay a lot of attention to what the guys were doing.
I think there was a lot of pressure to have a hit.
Some of the titles you didn't record in studio like "Nicole" or "Thank you Mama" are played again on stage today, how do you feel about having to play them? Was the choice of playing the titles coming from those years subject to negociation between Rusty, John and you?
I did not record either of the songs, but "Thank You Mama" was part of us from the beginning.
We were playing that song before we were known as Point Blank. We do kick around ideas for the songs we are going to play live. We do a lot of material from the first two albums, but we try to play the signature songs from all of the albums.
Today, how do you involve in current titles still in the "FM style" like "Made of Stone"?
"Made of Stone" is a song written by "Dangerous" Dan Toler and Jack Williams who are friends of ours. We thought it was just a good song that should be recorded.
You were involved in the writing of some songs of the new album.
Can you tell us how it happened and how it set?
We have all been writing through the years. John and Rusty wrote several together that we recorded for this album. Rusty is an incredibly talented guy as you can tell by the writer credits and producer credits. Whether he has writer credits on a song or not I can guarantee he made a significant change that made that song better. I can not give him enough credit for this album.
You wrote what is for me one of the best songs of the record ("Short Stack of Blues").
Can you tell us more about it ? Is it the direction where you'd like Point Blank
to head toward?
Thank you very much for the kind words. I wrote the words a long time ago with the idea of John singing it some day. I didn't think there was a chance that would ever happen and I almost let someone else record it. I'm glad I waited because John and Rusty really brought it to life.
Do you think that you will be more approached to write the songs of a next album?
I guess it all depends on what I come up with.
I have a couple of ideas that I am working on. I guess we will see.
What was the most surprising for you when you came to the Sweden Rock Festival comparing to the great tours during the 70's, when you opened the show?
We had no idea how we would be received or the crowd would react. It was great to look out and see the crowd singing along with "Stars & Scars". It felt like stepping back in time and being back on the big stage.
I remember the Eurodisney gig, people here were amazed to finally see you again in Europe.
What kind of memories do you keep from those gigs in France ?
Some of my favourite memories are the fans we met. We had the opportunity to spend about an hour after the show signing album covers and other items they had brought with them.
It was great getting to meet fans like that.
Can you detail your current gear and the one you used during the 70's?
The stage gear I use now is a stack of Gallien Krueger 1/15 cabinets with the GK 800RB amps.
The only other item is an inline tuner. I have a couple of Fender Squire Jazz basses that I travel with. In the 70's I played through 2 stacks of Marshalls. I had an early 60's Jazz bass that had an incredible tone.
We use to see you with the same instrument. Do you play on a lot of basses, during the studio sessions for example? Are you a collector? What is for you the bassist's Grail?
I almost always play the black Squire Jazz with the tortoise shell pick guard. It really has a great tone and plays very easily. I have the 2 Squire Jazz basses, a Dean bass and a 50's fender Precision that stays at home now. The bass I would really like to have back is that early 60's Fender Jazz that I told you about earlier.
What do you think about the basses released since the 80's/90's like Oteil Burbridge's,
with a lot of new equipements like five or six strings, graphite neck, active pick-ups and circuits,
and so on…?
I appreciate the guys like Oteil who really understand and know how to play the 5 & 6 string basses. Point Blank is a guitar band so I play a very straight ahead bass technique and try to create a good foundation for Rusty & Mouse.

If I ask you to name current rock bands, will you find some that you like?
I don't really pay that much attention to current radio music. Some of the bands that I have heard in the not too ancient past that I have liked are Sister Hazel and the Wallflowers.
There are bands like the Black Crows that are still doing new stuff.
Instead of giving you the traditionnal question about the records you'd like to bring with
you on a desert island, can you tell us who you would choose to gather an ideal band if
you were not in Point Blank ?
This is a question I really can't answer. There are drummers like Richie Hayward and Frank Beard and singers like Van Morrison that I really like. But, when you've been blessed to work with guitarists like Rusty, Kim, Buddy and Mouse and a singer like John, how do you beat that?
You're right. Thank you again Phillip for answering so kindly.
But you guys ask good questions. I hope this is interesting enough to print.
We look forward to seeing ya'll.
That's what we also wish.