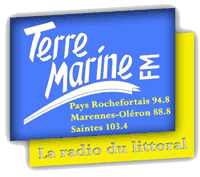 Copyright © 2007 Road to Jacksonville
Webmaster : Patrice GROS
Tous droits reservés.
Design par Zion pour Kitgrafik.com
Interview Christophe Marquilly
August 2009 / David André
Hi Christophe, thank you to accept to answer to our questions for Road To Jacksonville readers. First, how are you, and how is the year 2009 for you ?
Well, I'm alright, the year is pretty good, my album is well received. I'm happy ! Thank you.
Your album "Rien n'est joué" is issued for some months now ; what do you know about the first reactions, and how many sold albums are there ?
The cd is selling well, when we know all the problems about the music market these days. I'm pretty happy. The commentaries and observations are good but it's not over, I have to play more and more shows to do the promotion.
Now, some months later, does the album fit to what you were expecting ?
Yes, it's an important album for me, I could bring more intimate feelings and have a folk blues approach, and a little bit less heavy than before I think.
How were the relations between you and Bernett Records ?
With Bernett Records, it's good in spite of the fact that we had to talk a lot and they had the pressure to be able to exist nowadays. And I'm not always easy to deal with, sometimes we have to argue, but that's music business : that's the way we move…
You often play in your area, in the North of France, and in Brittany too, wand we were lucky to see you on stage in the suburbs of Paris. Will you stay on the road, for our pleasure, for a long time now ?
I don't play enough, I think, even in the North of France, but I only want to play in "great" shows, like at the Rail Theatre in Lyon October the 17th.
With my other band Outsliders, the cover band, I play more, Blues Rock covers and some songs I wrote. I'm going to play more and more this year (If the H1N1 fever doesn't touch me !)
Are there some places, some areas, theatres were you 'd like to play ?
I'd like to play everywhere. I love to be on the road, especially in Brittany, but I'm going to play in the East of France too, it's nice !
You do enjoy the place you come from, but Brittany too where you love to go and fish I think. Your last album has a kind of Britain sound with the wonderful "Rêve d'Irlande" and "A l'Ouest". Are you going to do a more personal and intimate future album, like "Rien n'est Joué", or are you going to come back to a heavier and rock style like before ?
I think I'll continue to create folk and blues songs !! I want beautiful guitars, beautiful melodies and great lyrics for a beautiful voice. It's hard…
Now, some years later, what do you think about your first albums, the three Stocks and your solo album Marquy ?
The craziest one was the first Stocks album, the Live one, I was in the heaviest energy, it was at the right moment of the century ! Great memories. The better one is the Trois album, with songs such as "Meilleur", "Fiora" ; it's a little bit less Blues-Rock, it's pity that this album didn't get the right promotion and distribution. The Marquy cd is not as finished as it could be, but there are good songs however. The "Eclats de Rock" album is a good Blues-Rock cd from the eighties, with a little bit weak lyrics.
In your last shows, we could hear singing old songs such as "La Tête à l'Envers", "Sniper", "Suzy", "Où tu Cours ?". You always have a good feeling to play those old songs, but don't you imagine to sing some others, like "L'Indépendant", "Elle me Voit Pas", "Fiora" or "Allan" for instance ?
I have to play my new cd, so that's why I try to sing the songs that are close to the moment and the show. I play for two hours about, and I sure 'd like to change a little bit, but I want that the audience keeps a good feeling and I must be very careful about the choice of the songs.
You played in Charmont last year, invited by "Plug and Play". Do you know the other Southern French bands, like Natchez, General Store, Plug and Play just to name some of them ? What do you think of that sort of bands and do you enjoy playing with them ?
Yes, they are friends. I enjoy that musical style because it's guitars, guitars and more guitars ; these bands are very gifted and they all are very kind. I've played with them and Plug and Play make me the honour to play one of my second album song "J'vais craquer" : we got three guitars on the front of the stage !!! What good memories. That why these bands are really more interesting than many other official French rock groups… however they know how it is in our country… but they keep the faith and nobody can't fight that ! They are my pals !
What is your future ? I've heard about a DVD…
I'm working on the release of a DVD, a two-hour show in my town with a great audience ; it should be released in November.
Can we expect, soon, in some months or years, a new Christophe Marquilly solo album ? What will be the orientation… the same than "Rien n'est joué" or something different ?
I'm working on new songs but I don't work fast… I mean I want to stay in the same way : it will be a solo album in the "Rien n'est joué" line, maybe with one or two old Stocks classic song, just for the ears…
What does become Outsliders, your "other" band that mostly play Rock and Blues covers ?
Outsliders is alright and brings me some opportunities. I can play in many Blues and Rock festivals in France and in Belgium, and play the music I enjoy, the one that comes from the blues… But my priority is to play the Marquilly songs.
You now play with Fabrice Debels (bass and vocals) and Thomas Gonzalez (drums and vocals). It seems, from the outside, that you have good connections with them and they are gifted and professional musicians. Can you confirm that ?
They are great musicians, but I've chosen the solo way to stay free and leave them free too, so I know that if they want to go on another way, that won't be a problem for me. It's the same if I choose different musicians, that's life. But for the moment it's alright.
You have always talked about the environment problems and the future of our planet, as we could listen on your last songs. Will you still talk about that in the future ?
Yes, I feel involved like everybody, the fear to destroy our planet. But I'm only a singer, it's not really efficient and I'm not a die-hard ecologist : I love hunting and fishing, I try to respect the nature, just like the Indians did. Important subject ! It's true that I don't know how we could repair what men did in 200 years !!
Are there some music, musicians you do enjoy now ?
Yes, there are some guys I really enjoy. I've invited them when I did the last Stocks concert. I sang their songs with them… I also listen to many different things. But not only in one musical style. I'm a big fan of Birelli Lagrène (gypsy jazz) and I met Fred Chapelier, a great Bluesman : we've jammed, nice meeting !
Which musicians would you like to play with, if it could be possible ?
I'd like to be a little mouse in the ZZ Top studio when they have recorded "La Grange", just to see how he prepared his amps and get his famous sound that nobody could do again now. This man, Gibbons, is an alien.. and I'd like to be on the road with Gallagher and play the rhythm guitar with the Rolling Stones, just for money… (and Rock n' Roll). And I'd like to be the leader and writer of a good French Rock band !
At the end, what can we wish for you for the next months and years ?
A good health and the faith to keep on playing because it's the only thing I try to do the best I can ! And I wish you good luck for your website, man!
See you soon !
Ch. Marquilly
www.marquilly.com
Thank you Christophe, see you soon !