DURELL BROS BAND: Rattle My Cage (Jester Records 1979)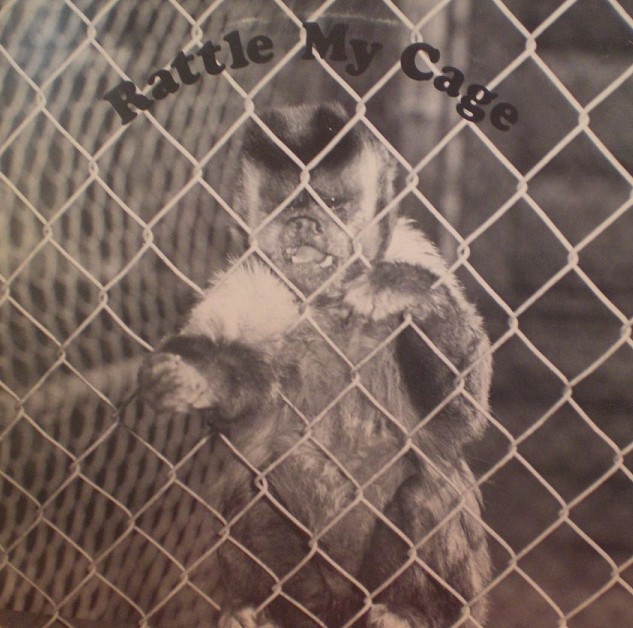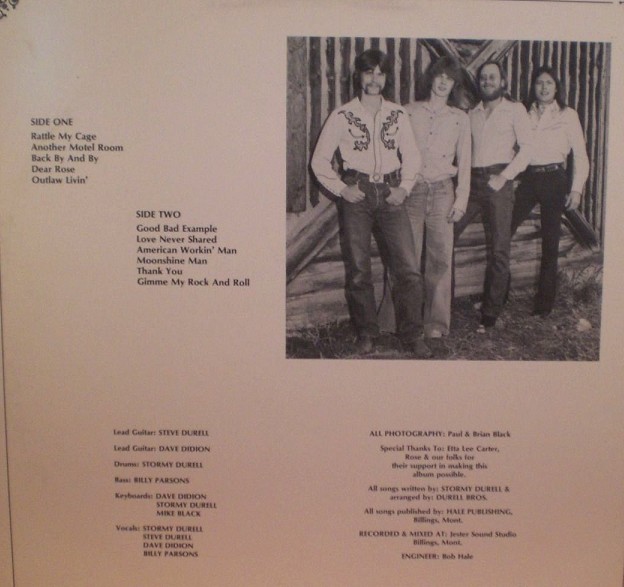 The Durell Bros Band has as a feat a single album to its credit called "Rattle My Cage" where a primate (beware of the gorilla!) adorns the cover! The group is originally from the city of Billings in Montana, a state in the northwest of the United States more focused on bluegrass and country-rock. It is a state where the Amerindian songwriter Jack Gladstone, and especially the Mission Mountain Wood Band, very famous band from the city of Missoula (Montana), with their highly recommendable "In Without Knocking", vinyl album dating from 1977 with some southern sounds on the titles "Morning Red", "Showboat" and "Sweet Maria" work.
Let's go back to Durell Bros which deserves a discovery with its eclectic mix of southern rock, country-rock, and "swamp-rock" by this quartet with Native American ramifications powered by the Durell brothers: Steve, lead guitar, and Stormy, drums, supported by Dave Didion , lead guitar, and Billy Parsons, bass. They attack with the album title "Rattle my Cage" well in the southern spirit with good virulent guitars with ascendants gleaned from the "old Skynyrd" and also in the first album of Molly Hatchet dating from 1978. It is the same on the title "Outlaw Livin' ", also on "Gimme My Rock And Roll" and "Good Bad Example" with a "Gimme Three Steps" rating from Skynyrd. Here for your illustrious ears:
https://www.youtube.com/watch?v=T05MZqD1FFE (Rattle My Cage)
https://www.youtube.com/watch?v=3DDbVe1QnVg (Outlaw Livin ').
The rest of the album oscillates between country and country-rock close to Merle Haggard and the group Alabama on the titles "Another Motel Room", "American Workin 'Man". Some good "Southern swamp-rock", also in line with Gary Jeffries' Alligator Stew, is developed on "Moonshine Man", those who make it into very estimable nightingale.
Jacques Dersigny
Traduction : Y. Philippot-Degand
Copyright © 2007 Road to Jacksonville
Webmaster : Patrice GROS
Tous droits reservés.
Design par Zion pour Kitgrafik.com