SOUTHERN ROCK PATRIMONY
IDLEWILD SOUTH - KEEP ON TRUCKIN' (Label : Flying Dog 1976 Japan)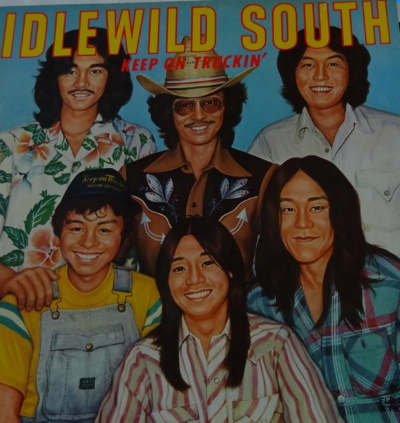 Many of you in the years 90 to 2000 must have had your ears fluttering with happiness listening to the Japanese band THE SAVOY TRUFFLE put into orbit by their brilliant slide guitarist Toshihiro Sumitomo who always enchants us solo, thanks to a Blues Rock/Southern Rock music very influenced by the band of Warren Haynes Gov't Mule, also to match with theAllman Bros.
This musical genre was highlighted in Europe by the Italians W.I.N.D as well as the French from General Store. It should also be mentioned, for the empire of the rising sun, the bluesy guitarist Kunio Kishida produced by Johnny Sandlin, but in Japan there had once been a before with a sextet with the legendary name of the famous Allman Bros farm, also patronymic from their second album released in 1970: IDLEWILD SOUTH, with the release in 1976 of a vinyl LP, "Keep on Truckin '", very much sought after nowadays, with great Allmannian flights on some tracks as convincing "Highway Bound ", with a salutary attitude Dickey Betts level guitars, as well as a piano which laps of agility. Admittedly, the title surprises the listener a bit, since it is sung in the Japanese language, the band alternating Japanese and English on their record.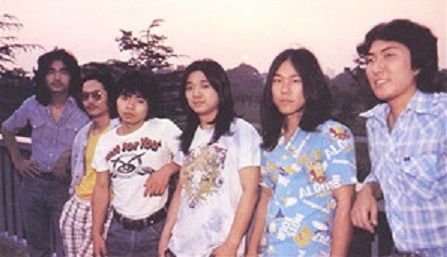 HIGHWAY BOUND :
https://www.youtube.com/watch?v=HYFgNyIkXbM
Well been up to as far as on their "FOR DUANE":
https://www.youtube.com/watch?v=IdWS84AQYQo
Some Southern Boogie to the very balladist slide on "DAYS OF BOOGIE", sung in the language of Shakespeare to convince you:
https://www.youtube.com/watch?v=oSTnUOtdKvg
The rest of the album is developed in a hybrid genre between Country Rock and Southern Rock,
not unpleasant at all.
FYI, IDLEWILD SOUTH opened for LYNYRD SKYNYRD during the Japan Tour in 1977. More recently their slide guitarist Yoshihiro Matsuura has crossed axes several times with BLUESTONE CO, the band of Chris Duarte and Toshihiro Sumitomo.
Jacques Dersigny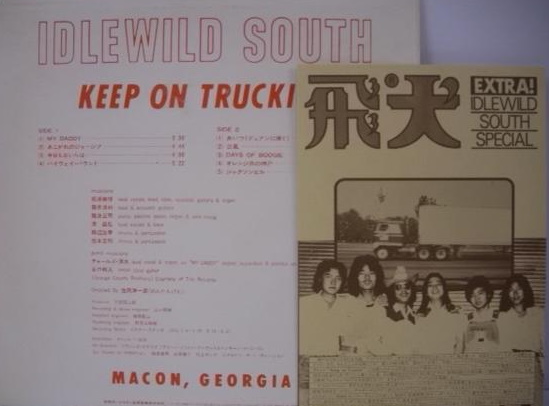 Copyright © 2007 Road to Jacksonville
Webmaster : Patrice GROS
Tous droits reservés.
Design par Zion pour Kitgrafik.com