SOUTHERN ROCK PATRIMONY
LINDELL: Diamonds in the desert (LP 1979)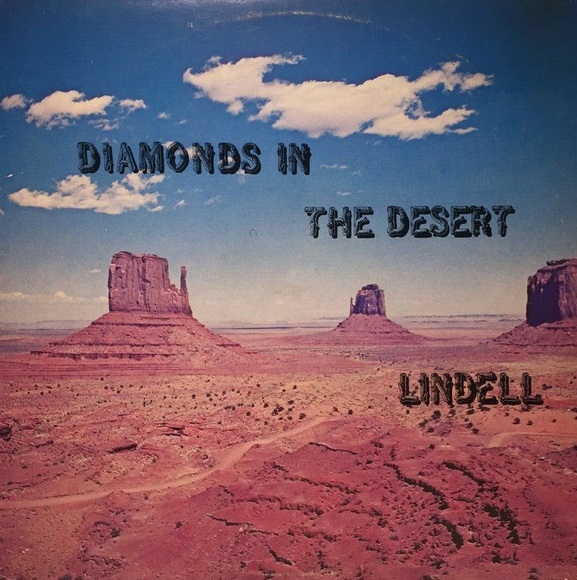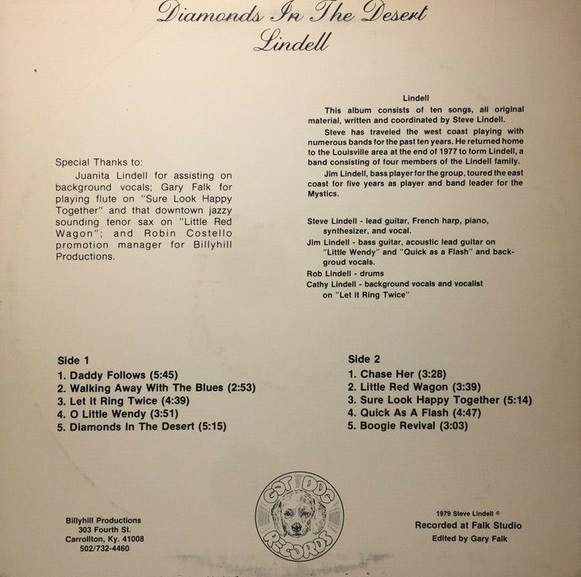 As is often the case in the old south, one of the most talented siblings coming out of Kentucky is at work on this LP under their surname Lindell, with the title "Diamonds in The Desert", and produced in 1979, with a splendid cover of the mythical Monument Valley park dear to the master of the western John Ford. The singer, guitarist, pianist, and harmonica player Steve Lindell, coordinator of this opus, spent part of his time in California in the early seventies, and participated in the development of two albums: "Charade" (1972) and " Hot Tracks "(1973) by Californian Country Rock band The Buckwheat,
a band that is unfortunately too little known. However their music looks great, quite close to Little Feat with sometimes beautiful southern flights by an expressive play of slide guitar, especially on the album Hot Tracks with a title "Take Extra Care" co-signed by Steve Lindell. To judge for yourself:
https://www.youtube.com/playlist?list=PLmO9BK08MmL46lYoJ1TpRbRETOr5LFxlI
Steve Lindell, back home in his native Kentucky, is setting up a project with his two brothers Jim Lindell (guitar and bass),
and Rob Lindell (drums), as well as his sister Cathy Lindell (vocals). In 1979, this splendid and much sought-after vinyl will be released where five titles reign per side, all as good as each other, with to enter the competition on the A side "Daddy Follows", delightful for the hearing, which gallops Southern Country style. Rock with Marshall Tucker Band fiber, bathed in an enchanting sweetness thanks to Steve Lindell's guitar.
Daddy Follows: https://www.youtube.com/watch?v=OshwqLzpSl0
Subsequently, good Country Blues with harmonica is developed on "Wallkin Away With The Blues", a beautiful Country ballad, "Let it Ring Twice" sung by Cathy Lindell in an Emmylou Harris register, things close to the Great Southern by Dickey Betts with "O Little Wendy" as well as the fabulous title-album "Diamonds in The Desert", a music filled with happiness,
succulent as hell with its jazzy touch, lining up guitars which dance and shine with a thousand lights.
Diamonds in The Desert: https://www.youtube.com/watch?v=vB6yKrspxvo
The B side begins with funky rhythmic "Chase Her", then comes the brassy Boogie-Blues on "Little Red Wagon", a great moment of the album with "Sure Look Happy Together" topped with a flute to travel in a range bordering the music from the Marshall Tucker Band Capricorn era, a little acoustic reverie with "Quick As A Flash", then a more stirring finale with the Southern Boogie "Boogie Revival".
Steve Lindell is still in business with the 2011 CD release of The Runnin' Kind with the much southerly Steve Lindell Band,
and currently in "countrying" form with the Steve Lindell And The Magpies with two tracks online on the Bandcamp.com site.
Jacques Dersigny

Copyright © 2007 Road to Jacksonville
Webmaster : Patrice GROS
Tous droits reservés.
Design par Zion pour Kitgrafik.com