SOUTHERN ROCK PATRIMONY
STEELWIND: Mask of a Lover / LP 1980 / Label Soundplex Creations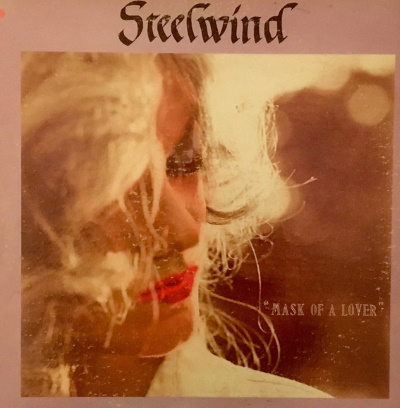 A single LP embellished with a charming little face on the cover, endowed with eleven tracks of original compositions, engraved in 1980 and entitled "Mask of a lover" for this private band from Jonesboro/Arkansas called STEELWIND playing in sextet. Despite a passable production, we let ourselves get caught up in the game of guitar jousting "to you to me" of the two guitarists Sonny Hunt and Tony Bishop. All things considered, it sometimes rushes into the luxuriant duality of Don Barnes and Jeff Carlisi of 38 Special as evidenced by the title album "Mask of a lover" opening the A side, good old southern rock as straight as a die, well built, which has everything to titillate the fiber of the admirers of 38 Special, Point Blank and Johnny Van Zant Band.
The second track, "High Roller", also repeats in the same direction, always with very lively guitars.
Here is for your appreciation
"Mask of a Lover":
https://www.youtube.com/watch?v=36Hj-oAoOyE
"High Roller":
https://www.youtube.com/watch?v=Do_PAzbRF4A
Then comes "Gotta Get Out", breathless southern boogie, with a heady rhythm with two omnipresent guitars. Then follows a ballad with light string arrangements ("Evangeline"), before returning to the punchier with "If I Ever Loved You" working in the Molly Hatchet style.
"If I Ever Loved You":
https://www.youtube.com/watch?v=8tq8rwnkoO8
Alas, almost the entire B-side switches to the A.O.R. ("Album-oriented rock", a kind of radio format, sometimes assimilated to "hard pop", Editor's note), into which certain southern bands fell in the early 80s, heartbreaking many fans. STEELWIND is doing quite well thanks to low doses of this style on the tracks "Now More Than Ever", "Travelin Tune" and "Open Up Your Heart". To conclude the deal, some more dynamic with "Saved My Life" which is based on the approval of the two very vivacious six string which save in extenso the setting of this ancient record.
Jacques Dersigny
Translation : Y. Philippot-Degand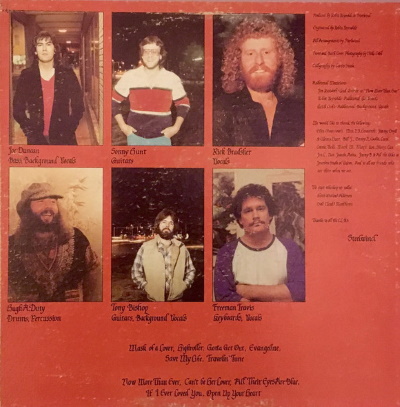 Copyright © 2007 Road to Jacksonville
Webmaster : Patrice GROS
Tous droits reservés.
Design par Zion pour Kitgrafik.com